Zyxel Dedicates Small Business Week to all Small Business Customers
Small and medium businesses are critical to the country's economy. Entrepreneurship is always encouraged to promote social change; help create jobs and increase productivity. And so, with Small Business Week (May 1-7), we are recognizing all our customers who continuously drive innovation in our country and increase global competitiveness.
Zyxel is big in helping small businesses. Zyxel products are ideal for small business deployment in multiple scenarios. SB's need big business networking solutions (Security, Wireless, Switching) brought together simply through Nebula.
First and foremost, what is Nebula?
Nebula is one platform for everything. It's the richest collaboration with everything you need on a simplified and unified Nebula Platform. Nebula solution allows you to easily manage, monitor, and analyze compatible firewalls, access points, and switches.

Shawn Rogers, Market Development Manager explains how Zyxel's Nebula helps our small business customers, "Zyxel has a long commitment to supporting small businesses. Our Nebula platform was the first full-stack cloud-managed networking platform aimed at SMBs when it launched in 2016. Since then, we've made continual improvements based on the feedback of those small business customers and continue to offer this platform free of charge to all our customers. Our networking hardware is aimed at providing enterprise-class features to all customers, regardless of business size."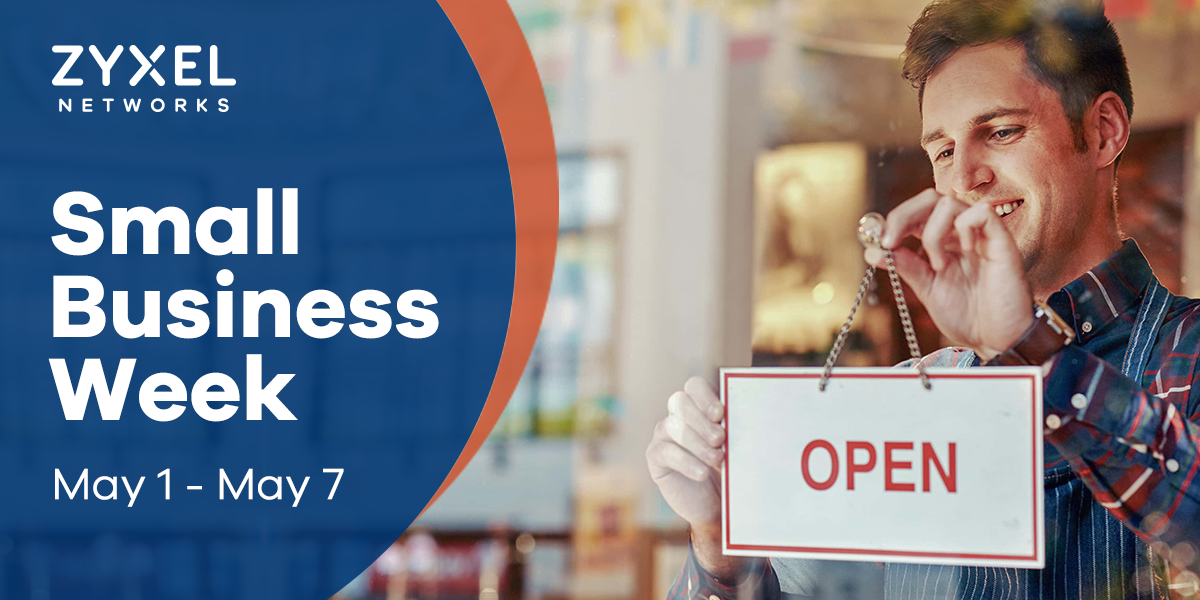 Small businesses (SBs) need to be agile to meet the changes in customer demands:
Fast and reliable network connectivity
Experience fast and reliable network connectivity on devices like mobile point of sale (PoS) payment systems, digital signage, IoT devices, and any other network devices with Zyxel's Nebula networking solution. Provide application-level optimization to ensure you provide reliable service for both business employees and customers.

Network Security


Network security that constantly evolves to meet the demands of an ever-changing working environment; from providing flexible secure security options directly from our Wireless Access Point to supporting both staff and client access, our solution leverages some of the world's leading network security vendors constantly protecting you against the latest threats within minutes of an outbreak.

Plug and Play




Zyxel Nebula enables the configuration of networking devices via the cloud without the need for unboxing before the device is shipped to its destination. Upon arrival, all Nebula devices are a true plug-and-play, negating the need for an on-site installer.

For more info about Nebula, click here.
Let us solve your challenges together. Connect with our account managers according to your region.
Andy Gujral, Account Manager, West Region: andyg@zyxel.com, 714-632-0882 ext.167
Jacob Olson, Account Manager, Central Region: Jacob.Olson@zyxel.com, 714-678-0754 ext.265
David Chen, Account Manager, East Region / Canada: David.Chen@zyxel.com, 714-632-0882 ext.1650