Zyxel Networks Receives Two Awards at the ASCII MSP Success Summits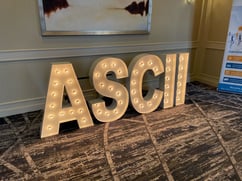 It's a busy year with channel events on the road. Zyxel Networks has been participating in every ASCII MSP Success Summit this year. ASCII is an established network of individuals that continues to thrive with the support of over 1,500 IT providers globally. Recently, the 2022 ASCII MSP Success Summits in Chicago, Ill, and Kansas City, MO, recognized Zyxel Networks for Best Partner Involvement. The winners at each Summit are selected based on the votes by the MSPs in attendance. Tri Nguyen, Market Development Manager at Zyxel Networks enthused "We're very proud of the fact that we have been recognized twice for the best partner involvement at the recent ASCII Summits because it validates the strength of our relationships with the service provider community."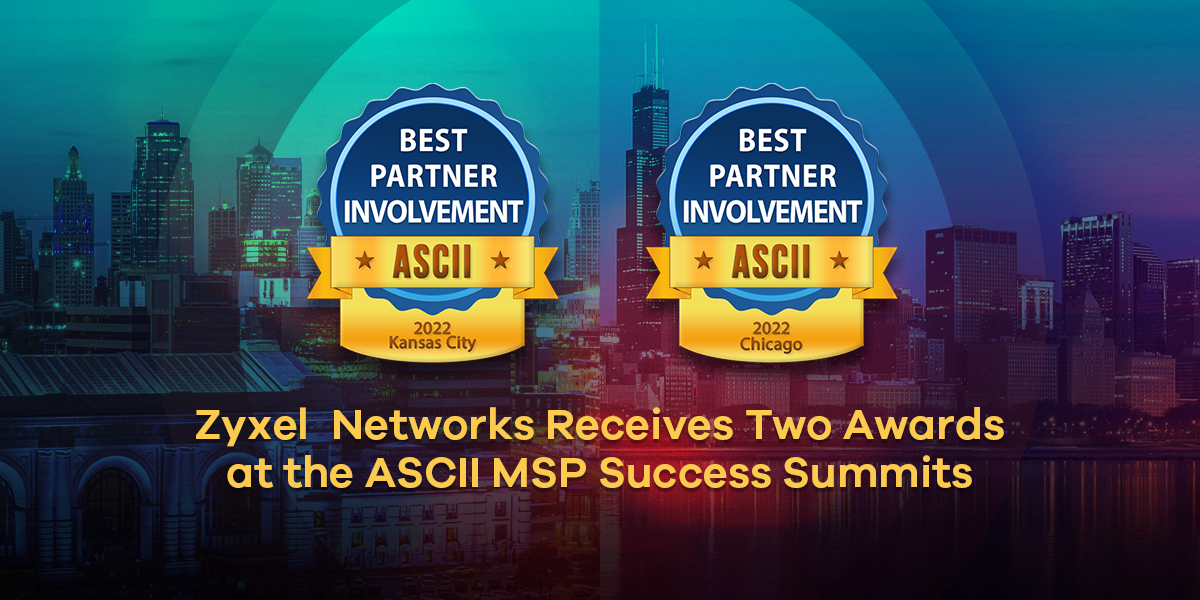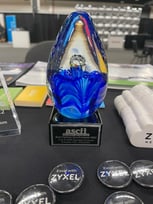 The ASCII MSP Success Summits help MSPs advance and move their businesses forward, through the power of community and its offerings. "MSPs value partnerships with vendors that not only deliver best-in-class products and solutions but also provide the programs and support that enable them to grow their businesses and increase their revenues. Our comprehensive portfolio of Nebula cloud-managed wired, wireless, and networking security solutions combined with our Zyxel Authorized Partner Program (ZAP), provide our channel partners with unprecedented opportunity to boost profitability and success."

With six more ASCII events in the pipeline, from Boston to Long Beach to Canada, Zyxel Networks will be on the road to spark new relationships and help businesses succeed with our award-winning secure, and reliable networking solutions.
Register today using code: ZYXEL to receive complimentary tickets.