Wi-Fi Connectivity For All Ages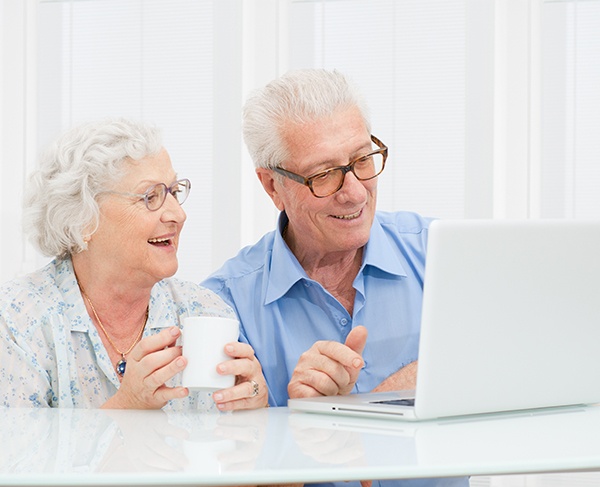 In case you haven't noticed, the retirement living industry is booming. More senior citizen/active adult communities are popping up in communities all across the US, often promising a tailored lifestyle to meet the needs and desires of today's retirees. People are living a lot longer too, making it important that today's seniors have a wide variety of options to stay active and connected to the community.
Speaking of connecting, many seniors today rely on the internet, more specifically Wi-Fi, to stay connected to their friends and loved ones via their smartphones, tablets and laptop computers. In particular, social media has become a very popular means for seniors to keep up to speed on their family and friends. Surveys of the baby boomer generation predict that this trend will continue to increase, as many seniors plan to bring their own computer(s) and devices to their retirement communities, and expect to be able to access the internet as easily as they did at home.
Also, Wi-Fi has the capability to keep staff and physicians in better contact with residents/patients by allowing for real-time health monitoring, and rapid transfer of medical records to improve communication with retirement center staff.
If that's the case, why are so many retirement centers lacking in the Wi-Fi department?
Odds are, like hotels or other multi-room/multi-tenant facilities, Wi-Fi gets pushed down the list of more essential priorities such as building maintenance (water, heating, air conditioning, etc.) that tends to take precedence, at least in the minds of those who manage such facilities. But the truth is, establishing a better Wi-Fi network at any retirement living community is not as intimidating or as complicated as it may seem.
At Zyxel, we offer Wi-Fi solutions that are customized to meet the needs of any retirement living center, regardless of size. Gateways, access points, video cameras, even cloud based network management, Zyxel has solutions to equip any facility. To learn more, check out a recent Success Story below about how Zyxel products are helping change lives at a retirement center in Minnesota.
Tags:
zyxel
,
internet of things
,
improve speeds
,
internet
,
wifi
,
email
,
smart devices
,
broadband
,
internet speed
,
high speed internet
,
retirement