Is a Wi-Fi repeater right for you?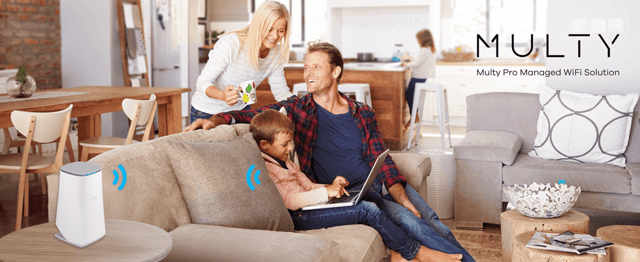 Depending on your Wi-Fi configuration at home, as well as the size of your home and the number of rooms and walls you may have, sometimes it makes sense to invest in a Wi-Fi repeater to improve your home's Wi-Fi connectivity. Question is, what is a Wi-Fi repeater anyway? Is it the same as Wi-Fi extender?
Almost. A Wi-Fi repeater and a Wi-Fi extender both serve to improve your home's Wi-Fi reach and speed. But they don't always function in the same way. Typically, a repeater contains multiple wireless routers, similar to the wireless router you already have in your home or office. One of these wireless routers picks up the existing Wi-Fi network, and then transfers the signal to the other wireless router, which transmits the boosted signal.
Wi-Fi extenders work in a similar way by extending a Wi-Fi signal to more areas in the home via capturing your Wi-Fi router/switch signal, boosting the signal and retransmitting it as a new network connection. Others such as powerline adapters use wiring in your home (electrical wiring) to boost your signal as well (For the full line of ZyXEL powerline adapters, click HERE.)
ZyXEL just introduced the new Multy Pro AC3800 Tri-Band WiFi Repeater, designed to help you enjoy the lag-free connectivity for Ultra HD video, IPTV streaming and gaming simultaneously everywhere at home. The Zyxel Multy Pro technology, in particular, can enhance network mobility from your front door to the backyard, and it makes personal devices to intelligently pick up the best WiFi signals available. Once installed, the WAP6906 brings unparalleled, seamless WiFi roaming experience to your house.