It's almost Thanksgiving. Autumn leaves are falling. Thanksgiving is a season of giving thanks and joy.
In the spirit of the season, we at Zyxel thought we share something special with you, our valued readers …… what are we thankful for this year?
Our customers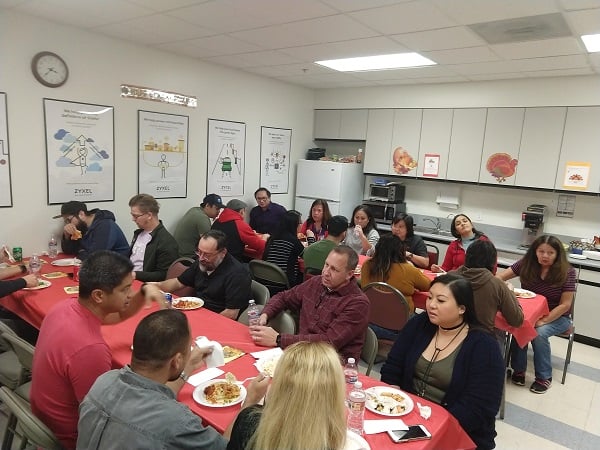 We are truly grateful for your continued patronage. We cannot achieve this success without you. It has been a great pleasure serving you all through these years and we hope to continue this relationship in the forthcoming year with great reverence and respect. You are our inspiration in doing our very best.
Our talented group of employees
Thank you for providing solutions to our clients and making our organization a successful, wonderful place to work. You have helped our business flourish with countless hours of dedication. Without your commitment, motivation, high standards and creativity, we would not be the thriving company we are.
Commitment to our community
We are thankful for the staff members who shut down their computers and set aside their phones to participate in a community service project during the company's annual "Day of Giving" every year. Zyxel employees select a non-profit organization in the Los Angeles area and provide a day of volunteer labor to help improve their facilities or support their missions.