Ultra-Fast Speed and Smarter Connection even in Challenging Environments with Zyxel's WAX630S
Powered by the latest technology in smart antenna, the WAX630S is the ultimate user experience. The built-in smart antenna technology, proven to be capable to mitigate co-channel interference, continuously monitors the connection and adaptively adjusts its antenna patterns to ensure that the optimum performance is delivered to every connection. Even a greater number of simultaneous users and devices in the environments of high-density such schools, hotels, malls, retail stores, and sports arenas WAX630S is reliably fast WiFi 6 connections every time and has consistently smooth connections without any drop-in connection rate.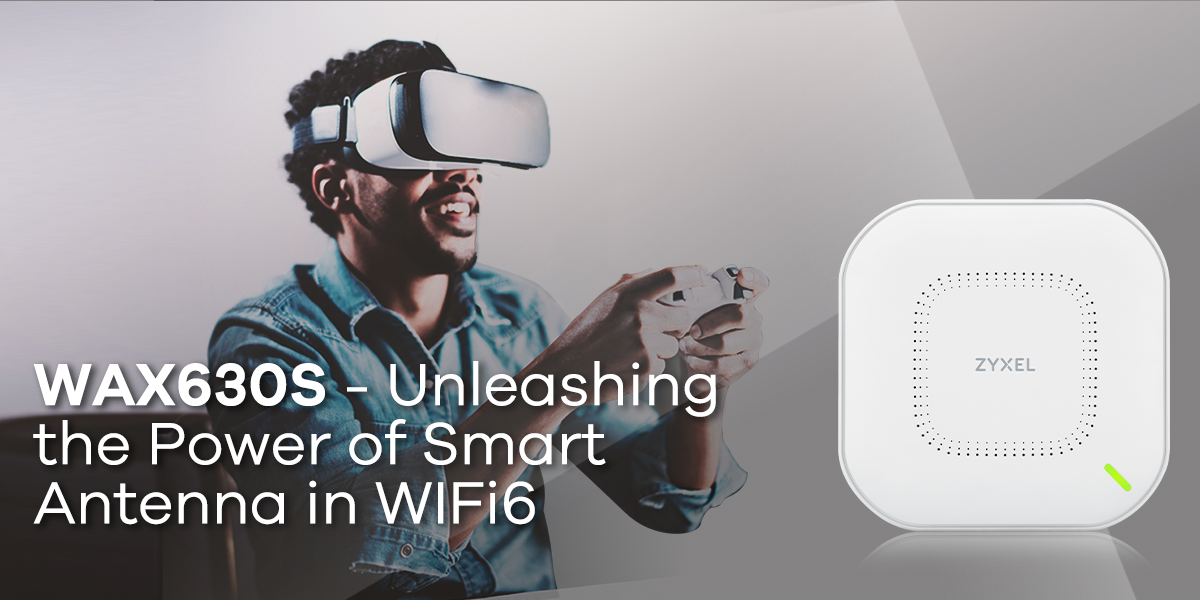 Ultra-fast speed and consistent performance for every user
With six spatial streams (4x4:4 in 5GHz, 2x2:2 in 2.4GHz), OFDMA (Orthogonal Frequency Division Multiple Access) and MU-MIMO (Multi-user, multiple-input, multiple-output technology) capabilities provide ultra-fast speed and consistent performance for your wireless network. OFDMA is known in the industry as high-level WiFi 6 innovation.

Powerful and Trustworthy Hardware Design
The WAX630S access point is designed with top-caliber components that extend the longevity of the device. WAX630S includes a 4G/5G filter that minimizes interference from cellular networks and surge and ESD protection providing the finest performance and reliability.

Upgrade to the ultra-fast WiFi 6 network without the need of re-cabling
The WAX630S enhances the network capacity with 2.90 Gbps WiFi speed and 2.5 Gbps multi-gigabit Ethernet port, which allows multi-gigabit speed run on the existing infrastructure without the need of re-cabling.

Full Flexibility
Choose the appropriate managed-mode best suited for your needs. The WAX630S can be partnered with Zyxel's NebulaFlex Pro, built for high-density deployments with triple management. Additionally, it offers full flexibility for users to easily switch between cloud-managed, controller-managed, and standalone modes.

To learn more in-depth about WAX630S, join our webinar on March 31, Thursday at 11:00 am PT. The webinar will be hosted by our access point expert and Zyxel's Market Development Manager Shawn Rogers. Register Now.