No Halloween Tricks, Just Fangtastic Treat with Zyxel's WiFi 7 Access Point
This Halloween there will be no more ghosts and ghouls haunting your WiFi networks but just howlingly good and fun hallows eve with Zyxel's WiFi 7 Triple-Radio Wireless Access Point, WBE660S. We are thrilled to introduce the launch of our most powerful access point yet, designed specifically to help SMBs with stronger and smarter WiFi security, and high reliability for demanding connectivity that delivers an exceptional WiFi experience.
This exciting technology boosts and doubles your network capacity bandwidth and manages more connections than ever before.
Shawn Rogers, Sales Operations & Product Development Manager at Zyxel remarked, "WBE660S is an ideal solution for MSPs and SMBs who face the challenge of providing fast, reliable WiFi connectivity in high-density environments and venues." He continued, "The combination of enterprise-class performance, simple but powerful cloud-based management, and robust protection against cybersecurity threats, will usher in the next generation of connectivity for businesses of all sizes."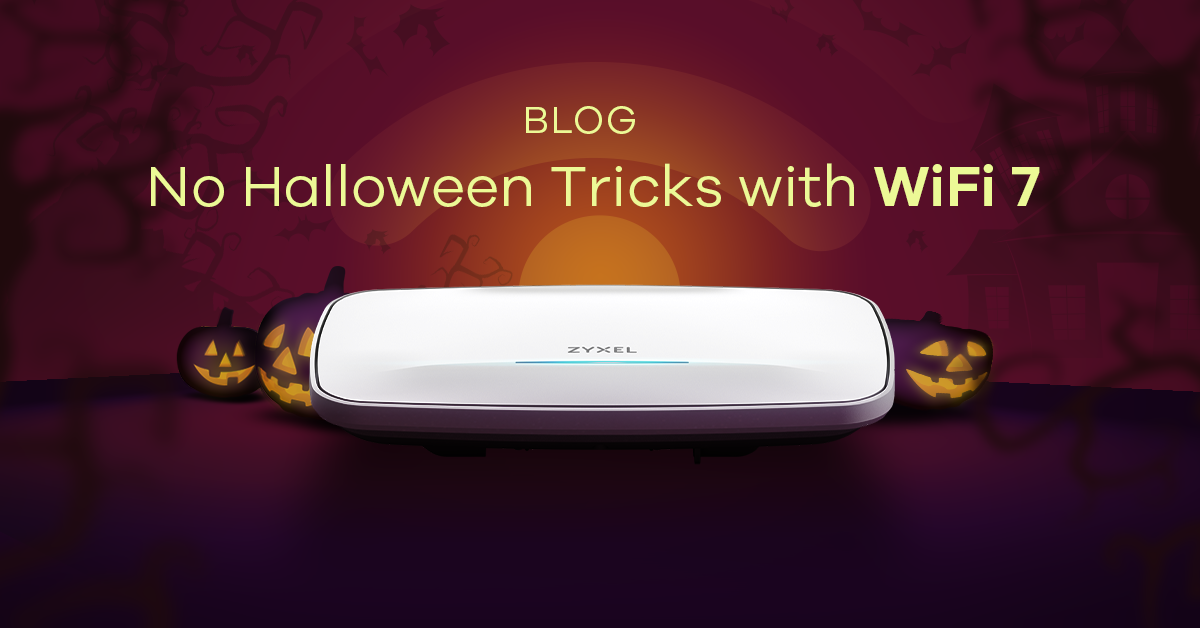 Here are some wicked good features of WBE660S WiFi 7 AP:
Excellent Wireless Performance

WBE660S delivers robust computing power and ensures smooth, reliable connectivity in even the most demanding scenarios.

Smart Antenna

Minimize interference from adjacent WiFi channels and 4G/5G mobile networks

Rapid deployment capabilities of Zyxel's Nebula Cloud

Easy to manage and secure a mission-critical, high-density network from anywhere

Powerful security and troubleshooting features

Connect & Protect Plus (CNP+) provides enhanced security against breaches at the access point

Green focus

This technology can also be powered using USB Type-C, enabling users to leverage existing chargers as an eco-conscious alternative.
WBE660S stands out as an ideal solution for high-density locations, high-bandwidth applications, and wired connection replacement. With robust features this Halloween there will be no tricks but just treats.
WBE660S will soon be available locally! Stay tuned and await a notification to grab yours first.

To learn more about WBE660S, join us for a webinar on Nov 9th, Thursday at 11:00 am PST. Register here!