The Power of PoE Surveillance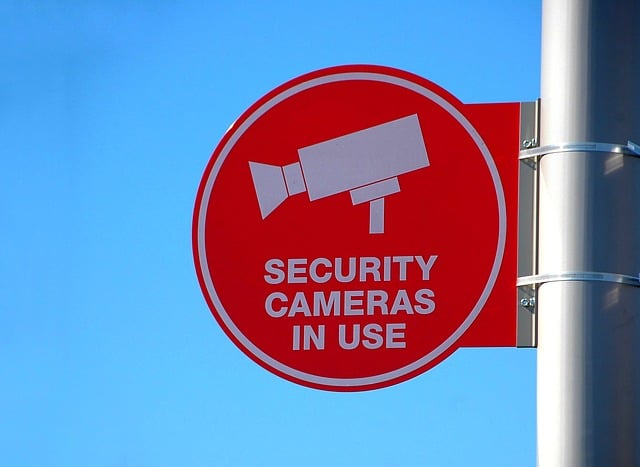 When it comes to protecting your small business from outside threats, you can never be too careful. And by threats, we don't just mean online threats, but actual, physical threats to your place of work.
According to the University of Florida National Retail Security Survey, it's estimated that retail losses exceed $44 billion every year, with 30-40 percent of those losses walking straight out the door via shoplifting. Additionally, according to the Hayes International Annual Retail Theft Survey, the average shoplifting case for all types of retailers totals approximately $50. That might not seem like much at first glance, but the numbers add up quickly.
And it's not just shoplifters affecting businesses. In a survey conducted by Kessler International, 95 percent of employees admitted to stealing from their employer. As for burglaries, well your place of business is four times more likely to be burglarized than is your home. Yikes.
With so much scary news out there to report, it's not all doom and gloom. The key is to take matters in your own hands and install property security systems and surveillance systems. Which speaking of surveillance, there are a variety of PoE (Power over Ethernet) IP camera systems available on the market that receive their data transmission and power supply by means of a single Cat 5/6 ethernet cable. This is particularly useful for installing cameras in places that don't have close access to a power source, as ethernet cabling is much easier (and more cost effective) to install.
Setup is easy. The IP camera system is connected via ethernet cabling which is then routed to a PoE switch. Here at Zyxel, we just unveiled two PoE switches– the GS1300 and GS1350 series–designed specifically for surveillance applications. With a variety of port counts and high power budget, the switches can get security camera networks up and running with ease—even with all ports connected. In addition, each model is equipped with extra uplink ports to connect to the network core without occupying the PoE ports for IP cameras.
Having a PoE surveillance system makes sense for any type of business, and with a Zyxel switch in the mix, can help protect your business safely and securely for several years to come. Not only can installing an IP surveillance cameras via Poe deter criminals and help law enforcement quickly catch any would-be thieves, these systems can improve the accountability of your employees, help you monitor productivity and sometimes even reduce your insurance premiums.
To learn more about Zyxel's PoE Switch options, click HERE.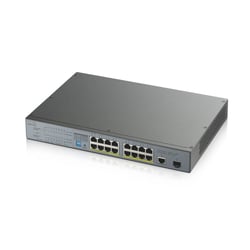 Zyxel GS1300-18HP