How do Powerline Adapters work?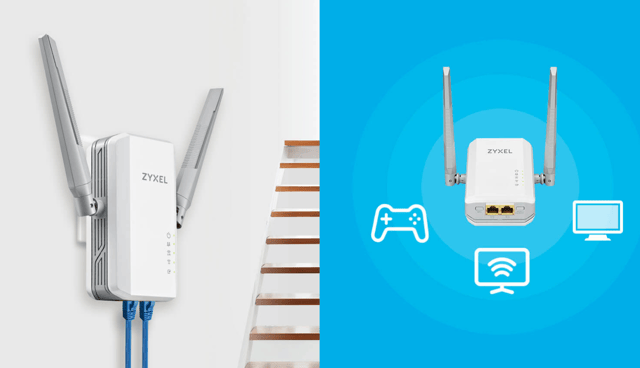 When it comes to better internet, one of the easiest (and most affordable) ways to get better internet speed and/or improved Wi-Fi coverage in areas of your home that don't have a good signal is through the use of a powerline adapter, which uses your already existing power lines that run throughout the house.
Wait, what?
Yes, your electricity circuit that flows from one room to the next can be used to transmit data. How it works is your electricity flows at a different frequency than does high speed data, enabling both to transmit over the same copper wires at the same time. (Electricity flows at 50 or 60Hz, while data transmits at 2MHz to 86MHz.)
A powerline adapter can provide lightning quick ethernet connections anywhere in the house. You simply plug it into your power outlet and connect it to your computer via an ethernet cable. If the powerline adapter is a Wi-Fi extender (such as the ZyXEL PLA5236 1000 Mbps Powerline AC600 Wireless Extender) simply plug it into a power outlet and connect another powerline Ethernet adapter to your Internet gateway or router; you'll get fast, powerful 11ac wireless connectivity in that room.
ZyXEL's Wired LAN Adapter Series with Powerline Technology is as simple as plug-and-play, making it an effortless solution to get your devices connected. No need to install new ethernet cables, either! 4K video streaming, online gaming— its all doable via powerline adapters. You can even install your new powerline adapter using the ZyXEL ONE Connect app.
For more information on ZyXEL's powerline adapters, visit HERE.