Surpass Guest Expectations, Build Loyalty, Increase Revenue with Zyxel's Hospitality Solutions
Today's travelers rely on secure high-quality WiFi when they travel and stay in hotels. Whether they are traveling with family members or on a business trip, a new generation of travelers wants seamless connection anytime anywhere.
High-performance WiFi connectivity equals customer satisfaction for hotel service. Providing a cozy environment with all the amenities of the home can surpass guest expectations, build loyalty, and increase revenue.
To achieve customer satisfaction, a hospitality networking solution should have:
Seamless wireless connection with a comprehensive product portfolio
Customized solutions for various hospitality environments
Punctual deployments to meet tight schedules professionally
Networking expertise solves complex issues caused by new applications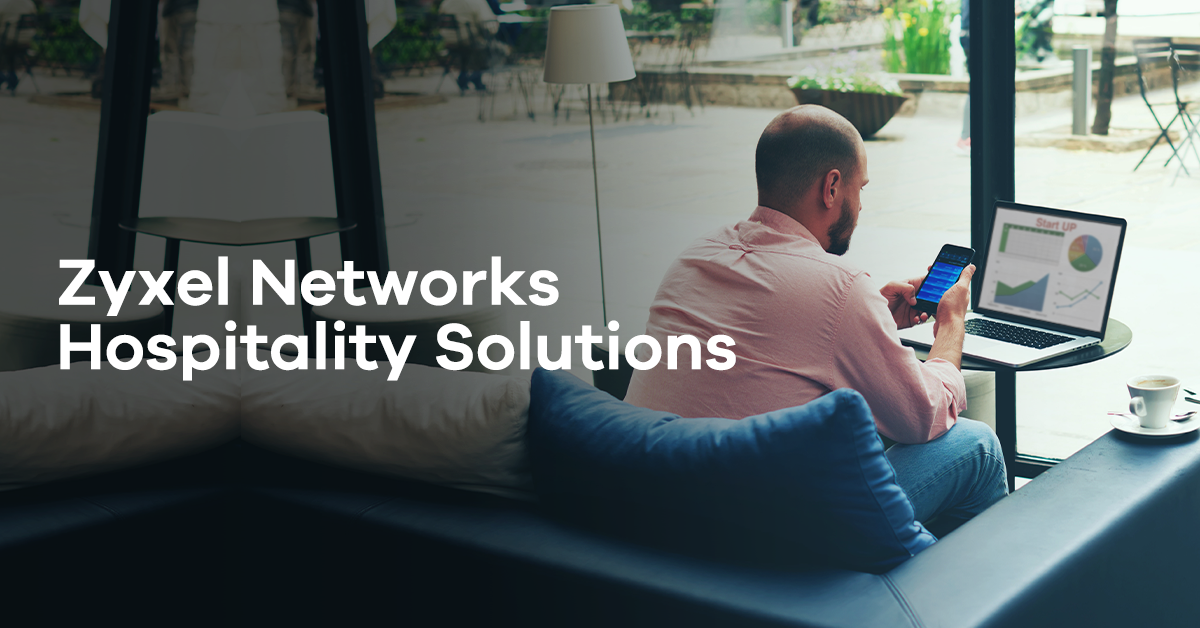 Zyxel Networks offers
Captive Portal Functions
Zyxel makes guest access easy by offering a variety of wireless guest access options. You have lots of options to choose from to determine how guests get onto your hotspot. You can choose to require them to agree to a Terms of Service page first, require guests to log in with accounts you provide, use one-time vouchers, have guests register to create their own username and password, or use Facebook to log in. The captive portal landing page can be easily customized to match the look of your company or brand.
A Smooth TV Experience
Digital TV along with video and media on demand has enriched the hotel hospitality entertainment ecosystem. Zyxel's Nebula Control Center (NCC) has recently engineered an advanced IGMP (Internet Group Management Protocol) technology with granular control options for IGMP streaming setup that is accompanied by comprehensive IPTV reports that provide insights to channel usage information as well as network analytics alert to optimize network performance.
Zyxel has hospitality solutions built with robust network infrastructure, check our related products here.
To learn how Zyxel network help leading brands unlock their business potential click here.