PoE Switches Just Make Sense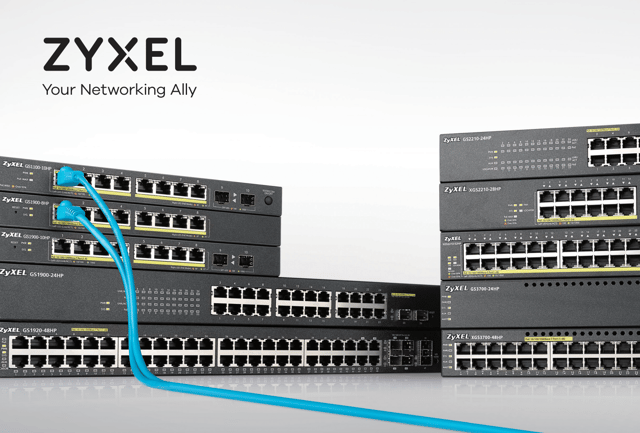 Thinking of upgrading your place of work with new technology but don't want to invest in new power wiring?
Zyxel PoE (Power over Ethernet) switches offer high PoE power budget that is almost double which of the competitors, and they support the 802.3at standard to easily fulfill power hungry PD requirement such as Dome camera, pan-tilt zoom (PTZ) camera and the latest 802.11ac AP. Additionally, the Zyxel PoE switches are made with high quality components to ensure stability and durable connectivity essential to PoE applications such as IP surveillance and more.
What does that mean? It means you can avoid costly contractor bills for new power wiring, and/or save the hassle that comes from retrofitting an already existing power grid at the office. with PoE, you can add wireless access points, key card systems and security cameras--without challenging reconfigurations of your business's electrical grid.
Curious to learn more? Check out Zyxel's complete PoE portfolio including a wide range of Unmanaged, Smart Managed, and Managed PoE switches that accommodate Power Devices (PD) without limitation thanks to the IEEE 802.3af and 802.3at standard support right HERE.