How Much Speed Does Your Business Need?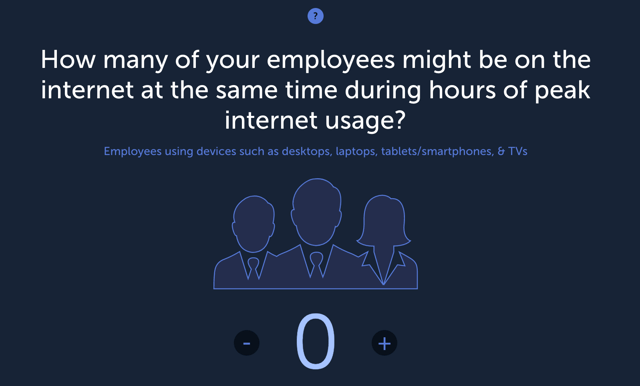 Setting up a robust network in your place of business is critical if you want the best in performance, profitability and production. But no matter how great you manage to develop your in-house network, if you don't have enough internet speed coming into your office, the whole network will suffer.
As a price-sensitive business owner, in addition to purchasing the most speed you afford, you also want to make sure you're not hoodwinked into a plan that has more speed and bandwidth than your business needs.
A great place to help determine how much speed your business needs is by using the free speed tool over at HighSpeedInternet.com.
With the tool, you can enter how many employees you have, how many are on the internet at a given time, how many employees stream video, what quality, and so on. Upon completion (it takes no more than a couple minutes to do, by the way), the tool displays a best-estimated guess on the internet speed best suited for your business.
Pretty cool, right? It will also tell you what carriers in your area (zip code) offer the speeds your business needs. Check it out today.