Ready To Rise? Top Reasons Your Business Belongs in the Cloud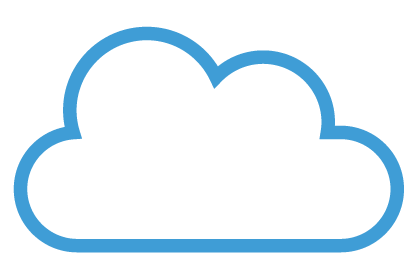 Hey, there.
Have you moved your business's data and networking to the cloud yet? Still not sure if there's a compelling reason to do so?
Well, we have some good news that hopefully will convince you to take the leap and ride the cloud.
Free Up Some Space. Literally.
If you're still storing data on hard drives, DVDs or even USB thumbsticks, you should seriously consider the benefits that come with moving your company's important data to a cloud-based data storage solution. A cloud-based data solution can help you free up needed office space. No more racks of hard drives that are susceptible to failure, or dealing with pesky portable drives, USB thumbsticks and so on.
Access Your Data Anywhere.
Need to login to your company's shared drive while on a business trip? Or share documents with team members in different locations, across different devices? The cloud makes that possible and very easy to manage, and opens the door to newfound collaboration across multiple teams in your organization.
Scale Up With Ease.
When you're in the cloud, there's no need to purchase new equipment to host your every growing volume of data backups and other hardware.
Control Your Business Networking.
The cloud isn't just for data storage or virtualization. The cloud can also house your business's network management, making it easy to manage the needs of your businesses network from anywhere. To learn more about Zyxel's Nebula cloud-based networking solutions, click HERE.
Reap the Benefits of Not Having to Back Up Your Files.
With the cloud, your data is backed up off-site, so no need to worry about backing up your data manually at the office.
Take Advantage of Better Security.
Also, the cloud affords better security, with data encryption and security protocols that make cloud services the most secure form of data management available today.
Save Money. Lots of it.
Cloud computing can help you save money! There is no fee for hardware (which is a huge advantage) and subscription fees for data storage are generally lower than most business owners expect. And unlike physical hardware, you pay for what you use, not what you have.