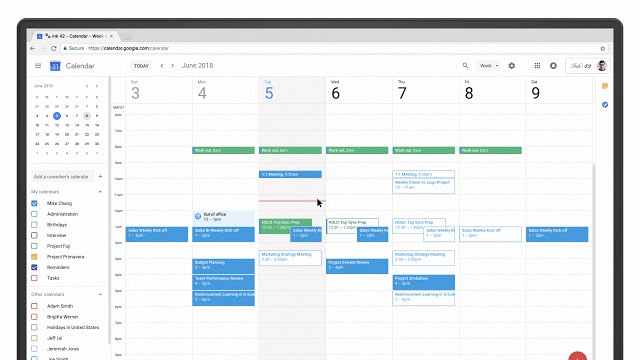 PTO, vacation, leave of absence, traveling--whatever you call your time away from the office, it's important that co-workers recognize you're not available at that time and that they politely stop pestering you while you're away. Thankfully, Google Calendar's new out of office and customizable working hours features make it easier to mark when you'll be working and when you'll be away.
From within Google Calendar, when creating an event on the web, users can simply select the "Out of office" Calendar entry type. The out-of-office object will have a different look on the Calendar grid, signaling to others that you're unavailable. Another new feature will allow you to customize and restrict your working hours on a day-by-day basis. People who try to schedule a meeting outside of these designated work hours will be informed you're not available. Viola! Relief!
According to Google,
"Google Calendar will automatically decline meetings that occur during this time period. You can customize both the decline message as well as the visibility of the title of your out of office object.Going forward, Google Calendar will try to intelligently detect, based on the title entered, when you're creating an out of office object and change the type automatically. You can always manually change this if you'd like to opt for a different entry type."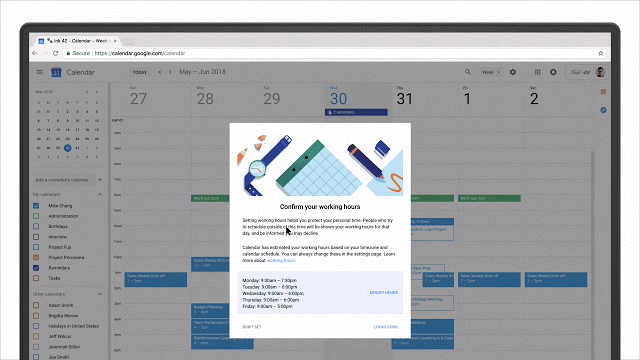 Restrict your working hours

"By setting your working hours, you protect your personal time from your work time. People who will try to schedule meetings with you outside of these hours will be informed that you are not available at that time. You can already set your working hours to one interval for all days of the week. With this launch, you can now customize your work hours for each day separately.

Based on your timezone and past scheduling patterns, Google Calendar can now infer your working hours. You may see a prompt asking you to set them, and you can further customize them as needed."
G Suite users will see the rollout of these new features in coming weeks. And, here at Zyxel, we appreciate the company's commitment to helping more people achieve a better work/life balance.