Enhance your Endpoint Security with Zyxel Powered by Engineless Astra
As there are more roaming users connected to branch offices and cloud apps, the boundaries are much more difficult to define and consequently defend from attacks. Astra service secures your remote users that are roaming everywhere outside the existing perimeter. It puts all aspects of security protection back into the hands of the network administrator and allows them to monitor and secure users regardless of their locations.

Astra Cloud Security Features
Diagnose people, devices, and apps for authentication
Detects malicious websites and filters content
Immediate action to various levels of threats by determining policies


One Platform to manage devices
Astra portal is a unified platform to help your IT administrators easily manage employees' devices. Astra coordinates and prioritizes alerts, reports, and analyses of abnormal events, providing instant visibility and control with customized security requirements such as policy settings and blocking websites before any data breaches.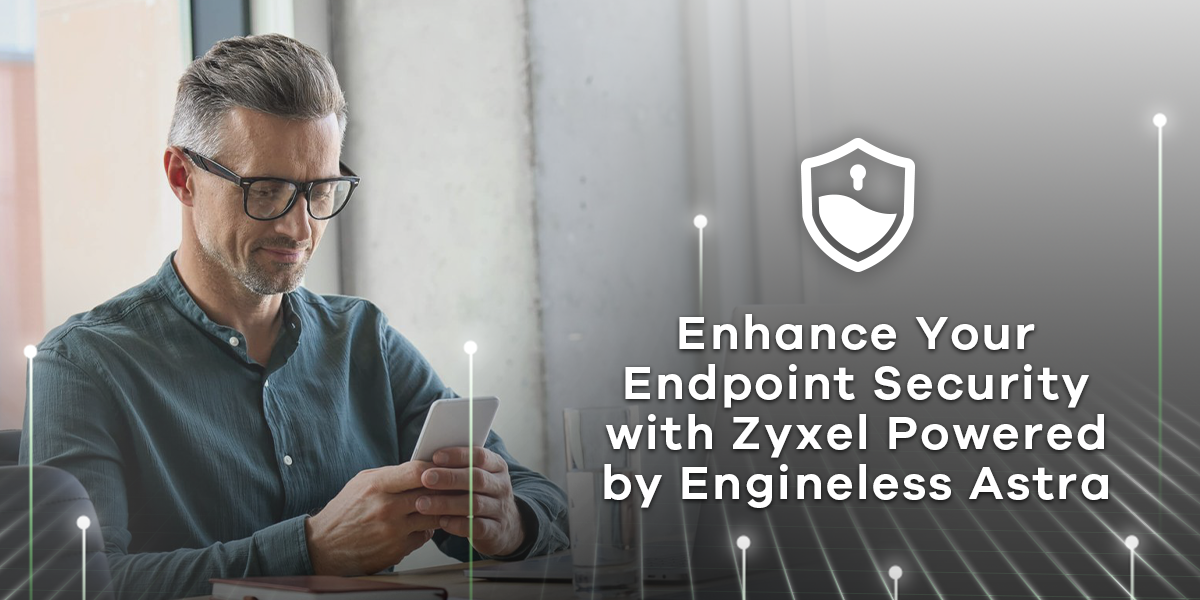 Tri Nguyen, Zyxel Networks Market Development Manager remarks, "Securing endpoint devices in a network can be a challenge to deploy and manage while ensuring consistent security access. Mobile devices present additional challenges to secure access to the network. Learn more about how Zyxel and Astra have partnered to provide endpoint security options to securing Apple iOS and Android devices in zero-trust network implementation."

Zyxel Networks is hosting a webinar on July 19th, Tuesday at 11 am PDT about "Endpoint Security with Zyxel Powered by Astra." Learn how endpoint security becomes even more important with the proliferation of phone and cloud-based apps used for businesses. Register Now.