January 28th is Data Privacy Day
As the digital age continues to evolve and internet use increases, so do online threats and data breaches. According to statista.com, as of January 2021, there were 4.66 billion active internet users worldwide - 59.5% of the global population. Of this total, 92.6% (4.32 billion) accessed the internet via mobile devices. The same growth in access is paralleled in personal data being shared and collected.

In honor of Data Privacy Day on January 28th, Zyxel Networks would like to remind every individual and business to be cautious and protect their online privacy and personal information. When you browse the Internet, websites and advertisers track your online behavior to send you relevant ads. Some may not mind receiving ads based on their browsing behavior, but this can be an invasion of privacy. Additionally, Cybercriminals are infecting our computers with viruses and malware to steal personal information for nefarious purposes.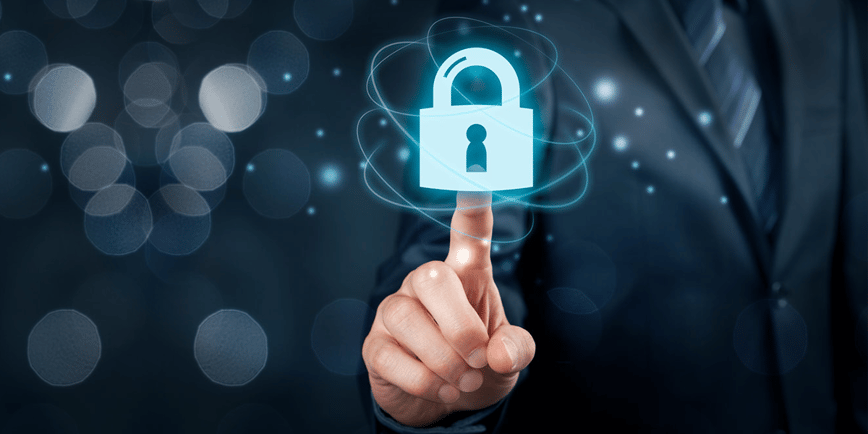 Many SMBs believe they are either too small to be targeted by hackers or that their conventional security measures — antivirus and firewall — offer sufficient protection. In reality, no one is completely safe. The methods and tools used by today's cybercriminals are constantly evolving to keep pace with new security measures. In this environment of heightened threats and increased regulation, single-layer security is not sufficient, which is why smart companies of all sizes are taking a layered to protect themselves.
Tri Nguyen, Zyxel Networks Market Development Manager explained about privacy and identity theft protection. "Privacy and identity theft protection have been a physical and direct concern of individuals and businesses for many years. With the growth of information and data available on the internet, this threat is now coming from digital and virtual mediums. Everything we do today is connected to a network or the internet or stored in the cloud. Business records and data are stored for years and years in file shares and servers. If all this information is in the wrong hands can lead to privacy loss identity theft and fraud leading to time and money wasted to remediate the damage. Network security can be one layer of defense against breaches so that business networks can be invisible and notify IT personnel of suspicious activity or behaviors that could lead to security breaches."
Types of Security
Cloud Email Security - A cloud-based service designed to protect organizations from spam, malware, and phishing while ensuring uninterrupted email communications
Web/Content Filtering - Block access to malicious or risky websites
Application Patrol - Automatically categorize and manage the network application usage
Email Security - Fast detection to block spam/phishing mail with malicious contents
Anti-Malware/Virus - Scan files at the gateway for viruses and other threats
IPS (Intrusion Prevention System) - Deep-packet inspection against known attacks from network
Reputation Filter - Block botnet infection and prevent the drive-by download from infected websites via IP and URL detection
Geo Enforcer - Manage network traffic by mapping IP address to geographical regions
Sandboxing - Cloud-based sandbox technology against unknown threats
Collaborative Detection and Response - Automatically contain threats at the network edge
SecuReporter - Cloud-based security analytics and report with 7-day log retention
Single Sign-On - Simplified single sign into multiple resources
Zyxel security service provides flexible options not only for businesses of all sizes but also for various verticals, empowering your network with reliable connectivity, cutting-edge cloud management capability, robust security protection against all cyber threats, along with informative analytics and reporting service.
Learn more about Zyxel Networks' seamless security here.
Need more guidance? Connect with our account managers:
Andy Gujral, Account Manager, West Region: andyg@zyxel.com, 714-632-0882 ext.167
Jacob Olson, Account Manager, Central Region: Jacob.Olson@zyxel.com, 714-678-0754 ext.265
David Chen, Account Manager, East Region / Canada: David.Chen@zyxel.com, 714-632-0882 ext.1650