Don't let Inflation Bring Down your Vigilance with Cybersecurity
Inflation carries a crucial impact on everyday life and causes disruptions. According to Bloomberg, price pressures are still historically elevated and widespread, denoting a long road ahead toward the Fed's inflation target. When there's a rise in costs, this puts a burden on individuals and businesses. Inflation continues to affect many Americans and just about everything around us such as food, shelter, software, cloud networking, and yes, hackers. This means the cost of cyberattacks is increasing for them too. You might think because of price increases in commodities and services, there will be a decrease in cyberattacks. This is likely, not true. Hackers will need more funds to cover their bills, so they are thirsty to invade your networks or computer system. With is, an organization should be proactive, mentally prepared, and have defensive strategies.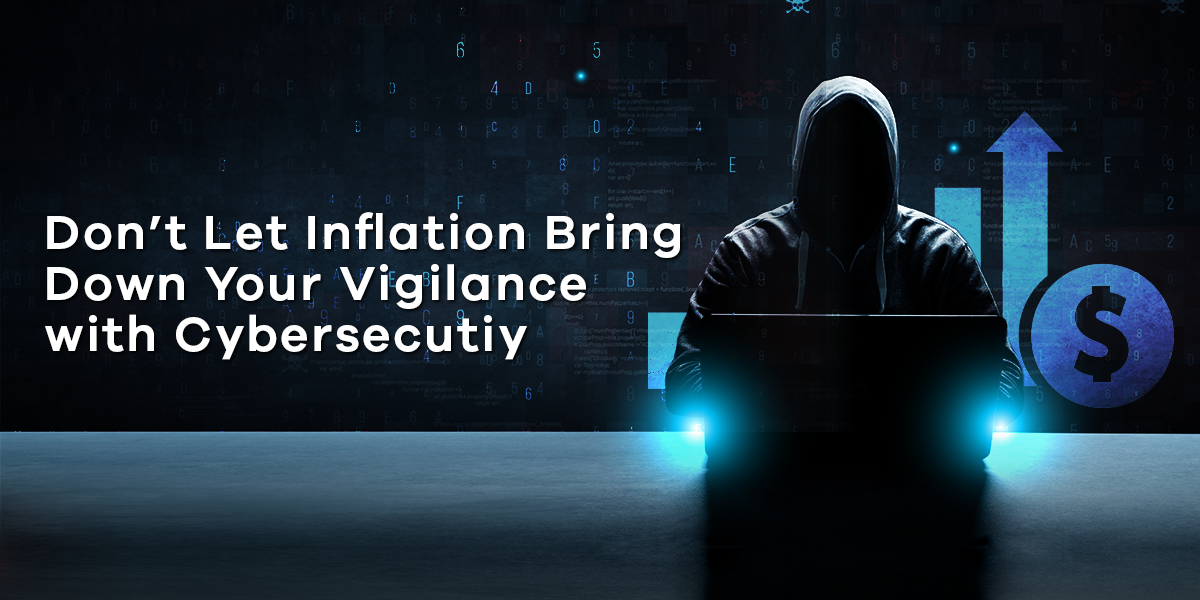 What your computer network should have:
Email Security (Cloud email) - Same Email infrastructure with more safety
What Zyxel offers:
Zyxel Cloud Email Security (CES) provides worry-free email communication for your SMB with the best threat catch rates in the industry and "SaaS simple" administration. Zyxel's Cloud Email Security allows you to keep existing infrastructure with zero maintenance. It is easy to reduce management overhead and eliminate IT admin resource usage, all while increasing productivity and lowering operational costs. Click here for more.
Content Security (Anti-malware) - An additional layer of protection against malicious content in a trusted web context
What Zyxel offers:
The integration of Zyxel security gateway products enable stream-based malware scanning, as well as provides support for various protocols, including HTTP, FTP, SMTP, and POP3. Additional support for SSL (HTTPS) encryption inspection is also provided. Click here for more.
Network Security (Anti-spam, Application Patrol, and Intrusion Prevention System) - Cloud-based pre-perimeter defense system to protect your e-mail, unified application visibility and control, and SSL inspection
What Zyxel offers:
Anti-Spam - Zyxel Anti-Spam service reduces unsolicited e-mail and increases business productivity by allowing you to block spam on the network edge, thereby unburdening your e-mail servers. Click here for more.
Application Patrol - Zyxel database supports thousands of applications and their behaviors, along with the growing and ever-changing applications, our operation work with the repeating collects, analyzes, and inspects verify flow cycle. Click here for more.
Intrusion Prevention System -The Zyxel Intrusion Prevention System (IPS) is also known as Intrusion Detection and Prevention (IDP), which is a network security and threat prevention technology that helps businesses to establish timely security measures against known zero-day attacks. Click here for more.
Web Security (Web filtering) - Blocking access to malicious, risky, and inappropriate websites
What Zyxel offers:
Zyxel's Web Filtering service. Integrates with evolving cloud database to protect your business from undesirable content including malicious, hacked websites, or accessing inappropriate websites with technologies including URL filtering, HTTPS domain filter, safe search, and Geo IP blocking. Click here for more.
To achieve the highest possible level of protection, Zyxel combines multiple detection technologies that together, offers optimum threat protection. For more information about Zyxel's flexible licensing options to enhance the performance and protection of your business, reach out to your Zyxel Account Manager for any questions.