Network Securities You Should Know/Have
What you should know
All kinds of businesses, whether big or small, need the highest possible level of protection from potential malicious attacks and unauthorized access. Without proper security measures, you can lose the integrity of your network and data. That is why a solid network security system is essential to secure networks against potential threats such as data loss, theft, and sabotage.

Best practices for IT Administrators in terms of Firewall Maintenance, Config Protection, and CVE Attack Mitigation
Zyxel assists Administrators with their responsibility to keep a firewall installation optimally protected. In the IT world, updates and maintenance are the daily tasks of administrators.
From firewall setup and first installation, security tuning, and maintaining a firewall to CVE attack mitigation and ways to stay up-to-date with Nebula, here is the detailed information that we recommend.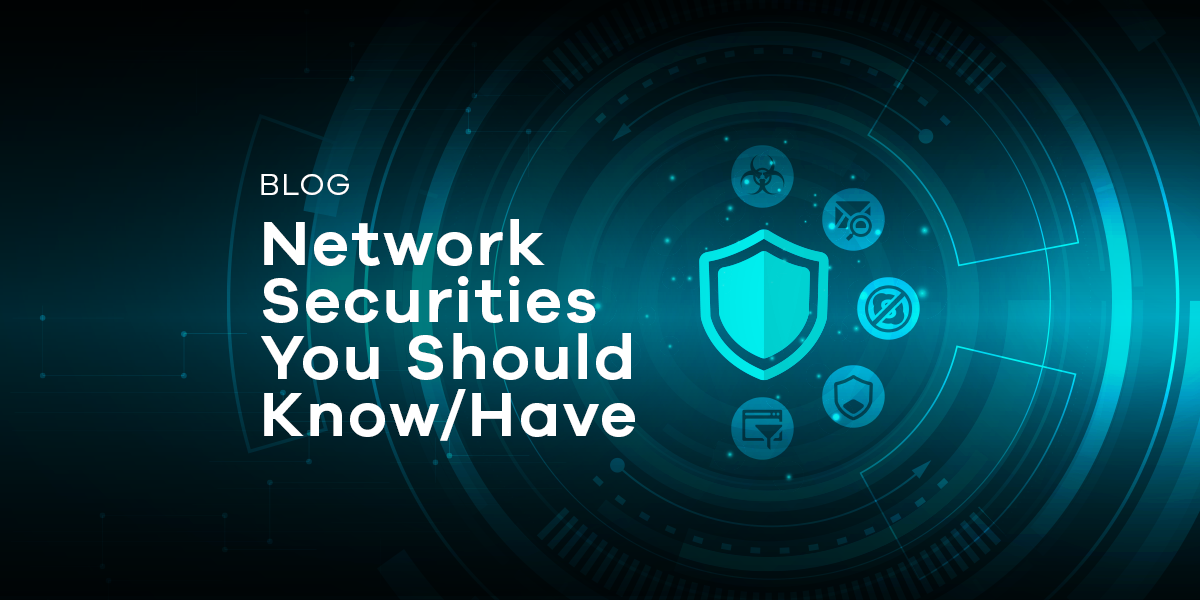 What you should have
Anti-Malware

Today's cybercriminals hide not only in the darkest corners of the internet but also in your neighborhood restaurants or coffee shops.

Zyxel's Anti-Malware service incorporates the leading technology with third-party, which has achieved first-in-class detection rates, consistently garnering awards from AV-Comparatives Malware Protection's independent test labs and Cybersecurity Excellence. Utilizing fast response and a lightweight approach to security, Zyxel enhances the anti-malware service effectiveness while consuming limited computing power, providing thorough protection against "in-the-wild" malware that is currently on a wide-ranging of global networks.

The integration of Zyxel security gateway products enables stream-based malware scanning, as well as providing support for various protocols, including HTTP, FTP, SMTP, and POP3. Additional support for SSL (HTTPS) encryption inspection is also provided.

2. Anti-Spam

E-mail is the most common method and starting point of attacks aimed at organizations. Anti-Spam detects and filters spam e-mails with comprehensive, multi-layered protections. E-mail is an indispensable form of communication that has made its way into every aspect of our modern lives. However, statistics show that more than 70 percent of all e-mail is spam, and more than 90 percent of spam carries some form of malware.

Zyxel Anti-Spam leverages a cloud-based pre-perimeter defense system to protect your e-mail from malware. Zyxel Anti-Spam service reduces unsolicited e-mail and increases business productivity by allowing you to block spam on the network edge, thereby unburdening your e-mail servers.

3. Application Patrol

Today's networks are under attack from an ever-expanding array of threats. As the future of work is flexible and remote work is here to stay, managing employees who waste too much time on non-work-related applications can be a major challenge for businesses. Administrators face losing not only security risk but productivity and network bandwidth to unrestricted Internet use.

Zyxel Application Patrol is designed to provide layer 7 application management, categorize covers well-known network applications such as social, gaming, productivity, and other web applications and behaviors. Zyxel database supports thousands of applications and their behaviors, along with the growing and ever-changing applications, our operation work with the repeating collect, analyze, and inspect verify flow cycle.

4. Intrusion Prevention System

Attackers often exploit system or application vulnerabilities to interrupt and gain control over applications or machines.

The Zyxel Intrusion Prevention System (IPS) is also known as Intrusion Detection and Prevention (IDP), which is a network security and threat prevention technology that helps businesses to establish timely security measures against known zero-day attacks. The IPS service fully guards your business network environment with anomaly traffic detection from a wide range of suspicious activities – like SQL injection, DoS, and malicious backdoor applications.

5. Web Filtering

There are many existing malicious sites that can trap users, potentially infecting systems with viruses or installing spyware when carelessly accessed. An efficient solution is necessary for administrators to manage web access and control traffic when employees access websites.

Zyxel Web Filtering is a fully integrated security subscription service protecting networks against malicious attacks from rogue websites while helping administrators manage and control user access. Zyxel Web Filtering uses hybrid approaches including a locally cached database and cloud-optimized URL database, improving performance and accuracy.