Clean Out the Old and Bring in the New
Normally, during the seasons of spring and summer, we gather the ones we do not use anymore and toss them out to get more space and be organized. And why do we mention this? It's because it is aligned to our current promo, "Time to Clean out the old and Bring in the New!" Why still use your old security gateways when you can get a new one? This is the best trade-in deal you have been waiting for. Trade-in your old USG or NSG gateway, buy a 2-year license and get a FREE Zyxel USG FLEX network security gateway. That is all, no additional commitment is required beyond the 2-year license.
This offer marks the occasion of Zyxel USG FLEX security gateways joining the growing number of Zyxel networking products that can be managed with Zyxel Nebula cloud-based network management platform.
Tri Nguyen, Zyxel Networks Market Development Manager says, "This has been our best trade-in offer of the year. When you trade-in your old USG or NSG gateway and buy a 2-year license, you will get a free Zyxel USG FLEX security gateway which is a newer and faster platform that will last for years to come. It's simple and no hidden fees, no catch or commitment. We want to make it easy for partners to pass this offer to their customers."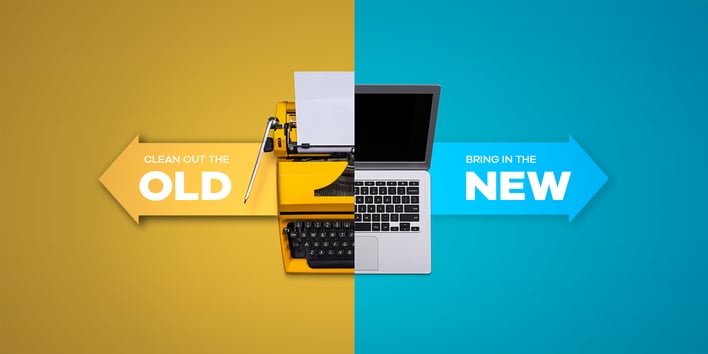 With completely new hardware and software, USG FLEX is up to 125% faster as a firewall and up to 500% faster in detecting and blocking malware than the previous generation of USG products. New software architecture gives USG FLEX access to a virtually unlimited library of billions of malware signatures in the cloud, thereby providing stronger security. And with the addition of Zyxel Nebula cloud management, there are more options than ever to manage USG FLEX. There will be a choice of five methods of management to suit a variety of needs:
Zyxel Nebula cloud-based network management platform
Stand-Alone configuration and management
Zyxel ZON utility
Zyxel CNC legacy cloud management platform
Third-Party SNMP management tool
How and where do I start?
Trading in your old USG or NSG gateway is easy with these three steps:
Identify
Find your MAC address and serial number which can be found here, or in the user interface when you log into the device. If you log into myzyxel.com and the product had been registered, you can find it there as well.
Submit
Fill out the trade-in form and submit it. (Zyxel authorized partners are welcome to act on behalf of their customers)
Approve
Your application approval confirmation email will contain information about where to order the 2-year license that will come bundled with your free USG FLEX security gateway.
Hurry, the clock is ticking. Trade-in that old USG/NSG gateway and reap the rewards. This special promotion ends on June 30th, 2021.
For more details, click here.
If you need guidance about this trade-in promo, connect with our account managers.