Zyxel Networks' Secure WiFi - Work like You're at the Office
As mask mandates continue to ease, many US states will be reopening with a few restrictions. Teleworking may be a permanent shift. Some companies will also shift to a hybrid model which will bring a smaller number of employees into the offices. According to McKinsey Global Institute, some companies are already planning to shift to flexible workspaces after positive experiences with remote work during the pandemic, a move that will reduce the overall space they need and bring fewer workers into offices each day.

Zyxel Networks Secure WiFi helps businesses whether they plan to have teleworking a permanent move for their employees or work partially onsite. Zyxel's Secure WiFi service ensures the same network controls which can be applied to headquarters and other remote workplaces. Easily and securely extend the working experience as if you were in the office with the adoption of secure tunneling and strict two-factor authentication.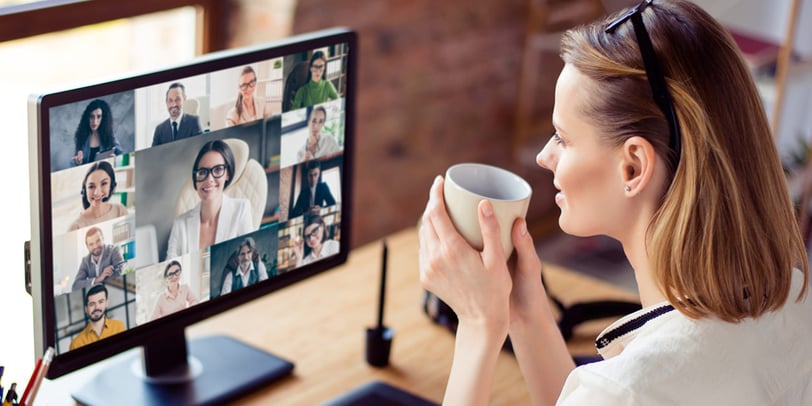 Recently, Technology Marketing Corporation (TMC), a global, integrated media company has named the Zyxel Networks #SecureWiFi Service a winner of the 2021 TMCnet Teleworking Solutions Excellence Award. David Soares, Vice President of North American Sales at Zyxel Networks said, "We are excited that TMCnet has recognized our Secure WiFi Service as one of the most innovative teleworking services available in the industry." Soares added, "Our new Secure WiFi feature gives the ability to create for home workers a drop-in Access Point that sits alongside but separate to an existing home WiFi network. The office network SSID and security parameters are automatically extended to the homeworker over a secure tunnel. This simplifies deployment by creating a plug-n-play solution while maintaining a high level of control over the security of remote workplaces. Secure WiFi is an easy and cost-effective teleworking solution."

Work like you are at the office
Secure Tunnel (L2) allows you to have the same VLAN in multiple remote locations, get connected to the headquarters from home. It extends the workplace desk experience anytime and anywhere. Laptops and VoIP phones work just like they do at the office.
To streamline the user experience, Secure WiFi collaborates between the remote access points and headquarter gateway by eliminating repetitive 2FA logins, which substantially helps IT securely and easily extend the corporate enterprise network without hassle.
By eliminating unwanted broadcast storms, we help businesses optimize bandwidth usage, resulting in increased productivity and workflow.

Employees working from home have the same user experience, the same security level, the same WiFi, and even the same IP address as in the office, which boosts productivity without burdening IT support. Secure WiFi enables businesses to implement teleworking strategies that reduce operational costs, maximize productivity, and enhance employee satisfaction.
To learn more about Zyxel Networks' secure WiFi products, head here.