Year in Review: Highlights of 2019
As 2019 comes to a close, we want to share highlights from this past year. We are fortunate to launch new products and continued patronage of our customers. Here are some highlights of Zyxel's many accomplishments.
Launching of the PLA6456 G.hn Wave 2 Powerline Pass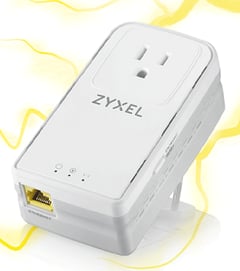 The
PLA6456 G.hn Wave 2 Powerline Adapters
are twice as fast as existing HomePlug AV standards. It provides better anti-interference performance and improved reliability to optimize the streaming of data-heavy content such as 8K video streams. Aside from fast and reliable speeds for advanced network applications, it easily and quickly secure the data on the network by simply pressing a sync button.
Advanced Firewall for Small Businesses
ZyWALL ATP100 Firewall is an advanced firewall designed for small businesses. The ATP100 draws real-time intelligence from a continually expanding global database of cybersecurity threat data to provide businesses with an unprecedented level of protection from the risk of cyberattacks. It leverages Zyxel's cloud-based security services to provide multi-layer protection against a wide range of threats, such as attacks from botnets, malware, web attacks, exploits, and sources of spam.
The First in the Company's WiFi 6 (11ax) Access Point (AP) Series
WAX650S 802.11ax (WiFi 6) Dual-Radio Unified Pro Access Point is designed to ease network congestion to maximize the performance of network devices and optimize the use of digital curriculum in the classroom. Dubbed as the next-generation WiFi .... WiFi 6 technology combined with smart antenna technology delivers faster and more consistent connections for every user and significantly increases network capacity to support hundreds of connections without reducing network speeds or increasing latency.
Launch of Surveillance Switches
The new switches are designed to ease the deployment and management of IP camera networks ranging from a few cameras to large, high-density environments. The new switches feature internal power supplies for easy installation and incorporate unique hardware and software features designed specifically to ease the deployment and management of IP camera deployments.

Nebula New Features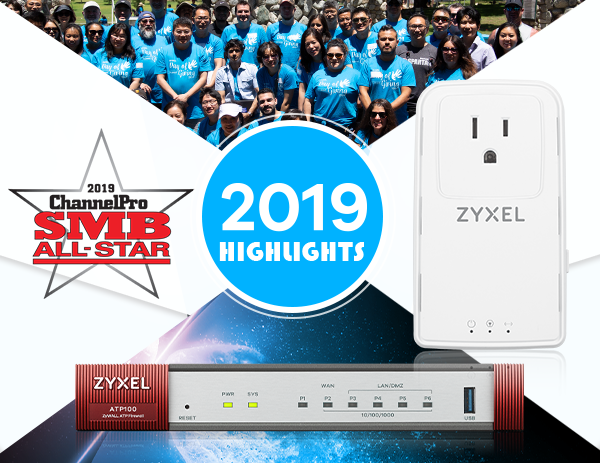 The new additions optimize the performance and enhance the versatility of the industry's only complete cloud-managed network solution for SMBs and MSPs. The latest version of Nebula, a powerful cloud-based network management system that supports a growing portfolio of Nebula and NebulaFlex access points, managed switches, firewalls, and security gateways. Two new features provided in the updated system include wireless health monitor and Facebook WiFi.
The expanded Nebula solution is designed to meet increasing network challenges faced by managed service providers (MSPs) and small- and medium-sized enterprises (SMEs). New features to the Nebula Cloud Management includes Advanced IGMP Multicast Functionality and IPTV Reporting, Security Service Analysis Reporting , Configuration Templates for Switch Settings, Backup and Restore and Nebula Mobile App v2.1.

Feature enhancements to Zyxel SD-WAN
Zyxel SD-WAN allows SMBs to leverage the power of the Cloud with a centrally managed solution that increases performance, lowers costs and is more agile when compared to MPLS networks. Additionally, it provides a reliable and secure WAN through an annual software license that runs on ZyWALL VPN50, VPN100 and VPN300 firewalls.

Zyxel was Featured in CRN's 2019 Partner Program Guide
CRN®, a brand of The Channel Company, has recognized Zyxel in its 2019 Partner Program Guide. This annual guide identifies the strongest and most successful partner programs in the channel today, offered by the top technology suppliers for IT products and services.

Multy U AC2100 Tri-Band WiFi System
The Multy U AC2100 Tri-Band WiFi System is ideal for use in small, single story homes. It is a powerful, scalable, intelligent mesh WiFi solution that provides reliable high-speed connectivity and seamless roaming to all corners of the home. Multy U combines function, fashion and performance into the industry's smallest and most versatile mesh WiFi node.

ZyWALL ATP (Advanced Threat Protection) to Counter Increasing Malware Threat
ATP800 was launched in addition to the ATP family (ATP200/500). ZyWALL ATP800 Security Gateway is an advanced network security solution for medium-sized businesses designed to provide robust network and data protection for medium-sized businesses. ATP800 is the first Zyxel ATP (Advanced Threat Protection) firewall to incorporate the Cloud Query service to protect networks from zero-day attacks that can go undetected by conventional security solutions.
ChannelPro SMB All-Star
Zyxel has been named a 2019 ChannelPro SMB All-Star. ChannelPro's annual award program recognizes vendors for doing something "especially bold, interesting or important" that sets them apart from other companies in the SMB channel that have great products and great partner programs.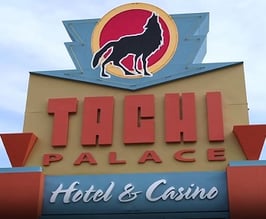 Tachi Palace Improves Guest Services with Zyxel's Nebula System
Tachi Palace a casino resort with luxury accommodations located in the heart of Central Valley, California improves overall approach to customer service through Nebula cloud based solution.
Zyxel's Day of Giving
Staff members from Zyxel shut down their computers, set aside their phones, and left their air-conditioned offices to participate in a community service project during the company's seventh annual "Day of Giving" on July 18. The volunteers from Zyxel worked alongside staff members to assemble food packages to support Giving Children Hope's We've Got Your Back Program (WGYB).
And there you have it, Zyxel highlights of 2019. We are looking forward to continued success in 2020.