The True WiFi 6 Access Point - The Right Fit for SoHo
Starting a small business is no easy task. It involves a lot of planning from market research and managing your business to growing your business. Having a secure network is essential to grow your business. For a small growing business, the average user is more likely to favor using the easiest method to get their network set up quickly than dealing with complex configurations, resulting in insecure encryption with compromised security. And if you're looking to upgrade to WiFi 6, pick an access point that has the right-fit feature set for small businesses and SoHo without an expensive price tag.

No networking expertise required
With inflation. small businesses ought to be careful with spending, especially hiring an IT person. The NWA90AX can be easily installed and configured by everyone and there's no need to hire an IT person. The simple setup allows SOHOs to quickly configure the AP with only a few clicks, making it super easy to set up guest and employee network on your own and start enjoying the ultra-fast WiFi 6 speeds in no time. Supporting the latest WPA3 Personal standard, the NWA90AX is designed to bring stronger encryption to protect your wireless network without complicated configurations.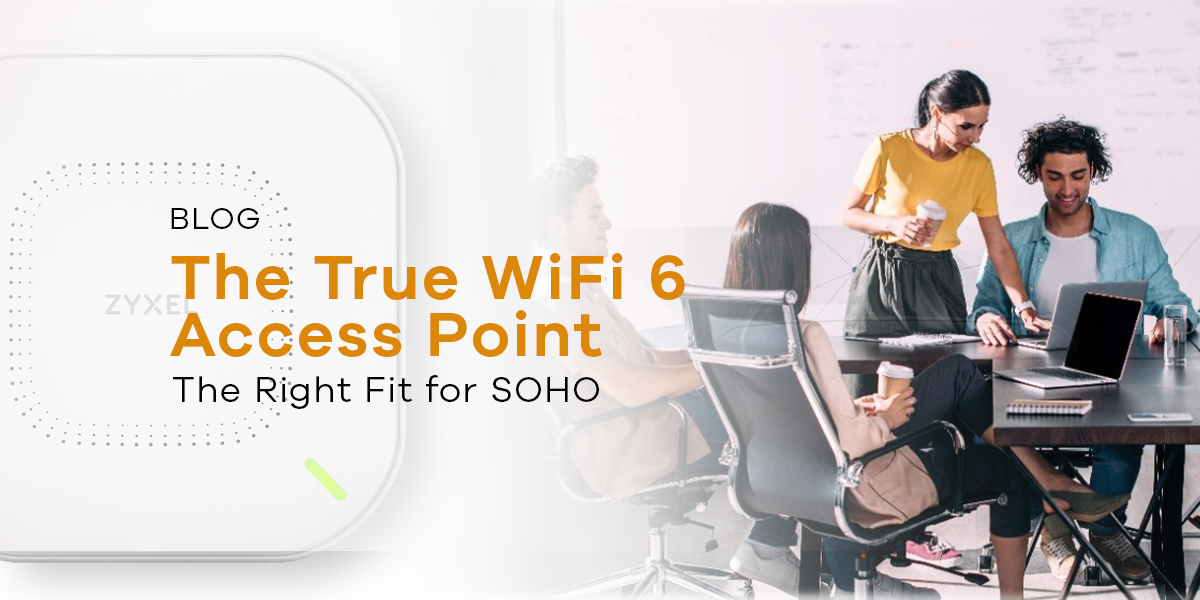 Flexible Manageability
The NWA90AX with NebulaFlex offers the flexible manageability for SOHOs to freely choose between the device's local web interface or onboarding to our super easy Nebula cloud management interface that you never need to worry about forgetting the IP address or lost account and password whatsoever. In addition, Zyxel Nebula provides a place where you can experience and explore what it is like to use Nebula cloud networking to deploy and manage your networks without additional cost.

True WiFi 6 with Full OFDMA Support
The NWA90AX supports both 2.4 GHz and 5 GHz frequencies. It is aimed to empower you to enjoy all the best things WiFi 6 has to offer such as faster speeds even when congested or in high-density environments, expanded range in your wireless network, increased capacity for IoT deployments, and a lot more.

Adopts the front-and-back thermal panel design
To avoid the AP from running too hot, Zyxel NWA90AX adopts a front–and–back thermal panel design. Therefore, it prolongs the service lifetime, making it a suitable choice for all AP placements - ceiling, wall, and desktop for optimal performance.

For pricing, specs, and detailed descriptions, go to our Amazon page .