ATP Firewalls Join Nebula to Deliver Superior Protection to support SMBs and MSPs
According to Axios.com, the U.S. has brought the Covid-19 cases down to the lowest level since March 2020, when the pandemic started. With this, businesses have chosen their employees to do hybrid work. While teleworking offers many benefits, it presents new and unique security challenges and threats faced by organizations. Securing the new remote workers should be the critical priority for every business.

The rising challenges of managing distributed networks and users to support flexible hybrid working models have put IT managers and VARs under conservable pressure. Additionally, cybercriminals have seen this new era of remote connectivity and distributed networks as an opportunity and are taking full advantage as it now gives them a larger attack surface to gain from.

Zyxel Networks is bringing another milestone to the Nebula platform - a powerful network security option with the addition of the ATP (Advanced Threat Protection) series to the Nebula cloud networking solution. Its series of high-end Advanced Threat Protection (ATP) Firewalls will now support centralized cloud management with additional feature updates designed to support SMBs and MSPs through its Nebula Cloud Networking Solution as hybrid working becomes the norm.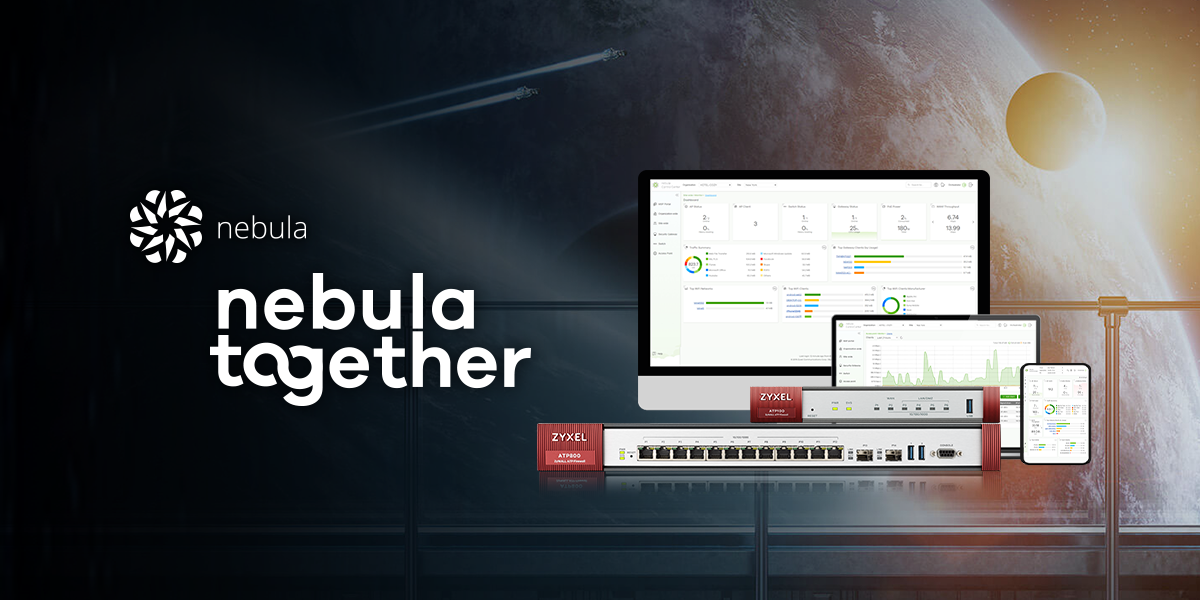 Network admins can also leverage new key features in Nebula Control Center to provision Zyxel SecuExtender VPN clients easily and directly. SecuExtender can be installed on endpoints, including desktops or laptops, to provide two-factor authentication and tunnel protection for those working at home or away from the office. By adding SecuExtender to Nebula, network administrators can now centrally manage the security of all endpoints, ensuring they are running the same security policy, regardless of location.

Gordon Yang, President of Zyxel Networks explained, "These latest updates to Nebula make available to customers a portfolio of over 60 different products that can all be managed together under one cloud-based network managed platform. This provides SMBs with a wealth of options to help them meet specific needs and deployment scenarios. With the network landscape changing so much over the past 18 months, we have continued to evolve our offerings for SMBs and MSPs to ensure they can keep up as they navigate security and network management challenges."

With the new upgrade, it will be easier for Zyxel partners to buy and renew through Circle through license integration as well as secure and simplify connectivity to the office in a work from the home environment by using drop-in Access Points powered by Secure WiFi. In addition, partners or users should upgrade to the latest firmware.

To learn more about the addition of robust cybersecurity defense to nebula cloud networking solution, attend Zyxel webinar on October 12 at 11:00 a.m. PT. Register here.