Ransomware attack at Bristol Airport: Nobody is immune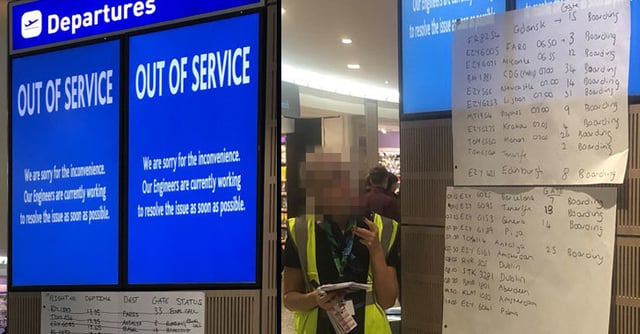 When it comes to malicious ransomware viruses, the unfortunate truth is no business or entity is ever completely immune. Even secured locations such as airports can be at risk, as seen by a recent ransomware attack at the Bristol Airport located in the UK.
The attack blacked out the airport's flight information screens over the weekend, as airport officials blamed the incident on a ransomware infection that affected the computers running the airport's in-house TV screens displaying arrival and departure flight information. Fortunately, the attack was short-lived and functionality to affected systems was restored on Sunday morning. It's also not the first time ransomware has hit an airport: in March this year, the Hartsfield-Jackson Atlanta International Airport shut off its internal Wi-Fi network as a security precaution while the city of Atlanta's government network had suffered a ransomware attack.
To keep your business as safe as possible from the harmful effects of ransomware and other cyber attacks, check out our online guide that outlines the various layers we recommend to limit your chances of ransomware affecting your business. Read it HERE.