Netflix is a data monster.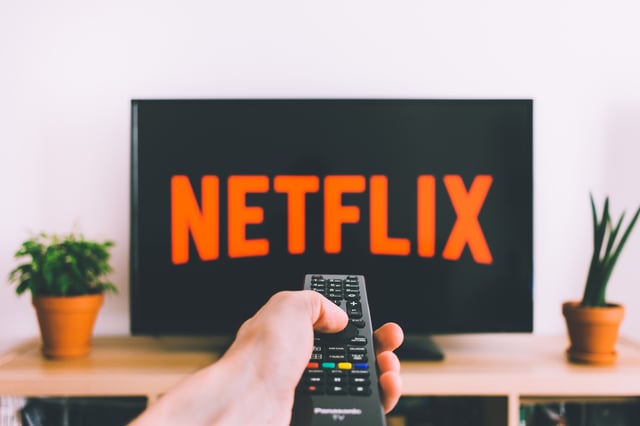 Netflix is the world's most data-hungry application, consuming 15% of global net traffic, according to research from bandwidth management company Sandvine.
That's probably not surprising to anyone, especially considering Netflix is available in almost every far corner of the world, and video streaming requires ample data transmission to function. And while video streaming takes the top bill in terms of total volume of downstream traffic on the internet, it's followed by web browsing (17%), gaming (7.8%) and social media (5.1%), according to the report. Also, during peak evening hours, when networks are under "the most stress", Netflix can be accounting for 40% of all download traffic in the US.
New news or not, that's a significant amount of traffic used by Netflix. The report also includes stats on file sharing services, which accounts for nearly 22% of upload traffic (31% in Europe and the Middle East. Gaming also contributes to more online traffic, especially considering the trend to move away from gaming discs or cartridges and moving towards game downloads. An example in the report cited that a downloaded copy of Call of Duty Black Ops uses up to 101GB of data, the equivalent of 14 hours of 4K video.
Other notable tidbits in the report include:
In the Asia-Pacific region, HTTP media streams (embedded video on websites) were most popular, followed by Facebook, with Netflix in third place. In Europe, the top spot went to YouTube, followed by Netflix, HTTP media streams and Amazon Prime. And lastly in America, however, Amazon Prime was more popular than YouTube.
The data used for the report was compiled from more than 150 service providers around the world, representing 2.1 billion subscribers.
For the whole report, click HERE.