Is Google Duplex For Real?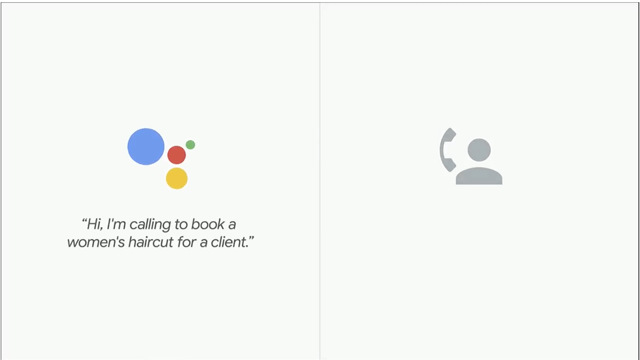 Google's latest foray into artificial intelligence (AI) is causing quite a stir...
Called "Duplex," the AI integrates with Google Assistant to "accomplish real-world tasks over the phone" according to Google's AI researchers and developers. At a recent Google I/O conference, the AI tech was demoed on stage, showing how Duplex can simulate human interaction and make phone calls on your behalf. Things like booking a hair appointment can be done by Duplex with amazing realness—to the point where the person on the other end of the call doesn't even realize they're speaking to a computer.
According to Android Central, "Duplex is using what's called a recurrent neural network. It's built using Google's TensorFlow Extended technology. Google trained the network on all those anonymized voicemails and Google Voice conversations you agreed to let it listen to if you opted in with a mix of speech recognition software and the ability to consider the history of the conversation and details like the time of day and location of both parties. Essentially, an entire network of high-powered computers is crunching data in the cloud and talking through Assistant on your phone or other product that has Assistant on board."
Why the recent scrutiny, though?
The first reason is the sheer nature of such AI and how it truly mimics a human. Is that even ethical? Are we getting to the point where computer AI can become indistinguishable when compared to real human interactions? Where do we go from there? Also, how safe is it? Some are questioning whether we really want a neural network to dictate (literally) the schedule of our daily lives. Despite the seeming incredible leap in AI technology that is Duplex, Google's requires a huge chunk of your personal data and information to make it work.
Secondly—and more recently in regards to the live demonstration that took place at Google I/O— some are questioning the authenticity of what was shown on stage (a Duplex call was aired that showed how the AI can book a hair appointment, including picking the optimal time/date.) Google has yet to respond to claims that the live Duplex demonstration was faked, and/or whether they asked for permission to record said call prior to doing so (which if they didn't, could actually be against the law.)
We'll soon see how it plays out. Until now, if you want to see/hear the Duplex demonstration yourself, click HERE and let us know your thoughts in the comments!