Innovative G.hn Wave 2 Technology for Superior Powerline Performance
Convenience is king and we agree with that. That is why a powerline adapter turns your existing electrical wiring into a wired-like network without the extra cabling installation.

Zyxel PLA6456 with G.hn technology delivers maximum data transfer rate and stability for your home networking. Now the question is how do you connect it? It's very simple. Connect one powerline adapter to your internet sharing router/gateway and connect another powerline adapter to a device that needs an internet connection in another room (you are connecting it to an Ethernet port on the device). Push the sync button on both PLA6456 to get an AES 128-bit encrypted network going quickly and securely through your electrical outlets. And voila, you got yourself a fast and secured internet connection to your device!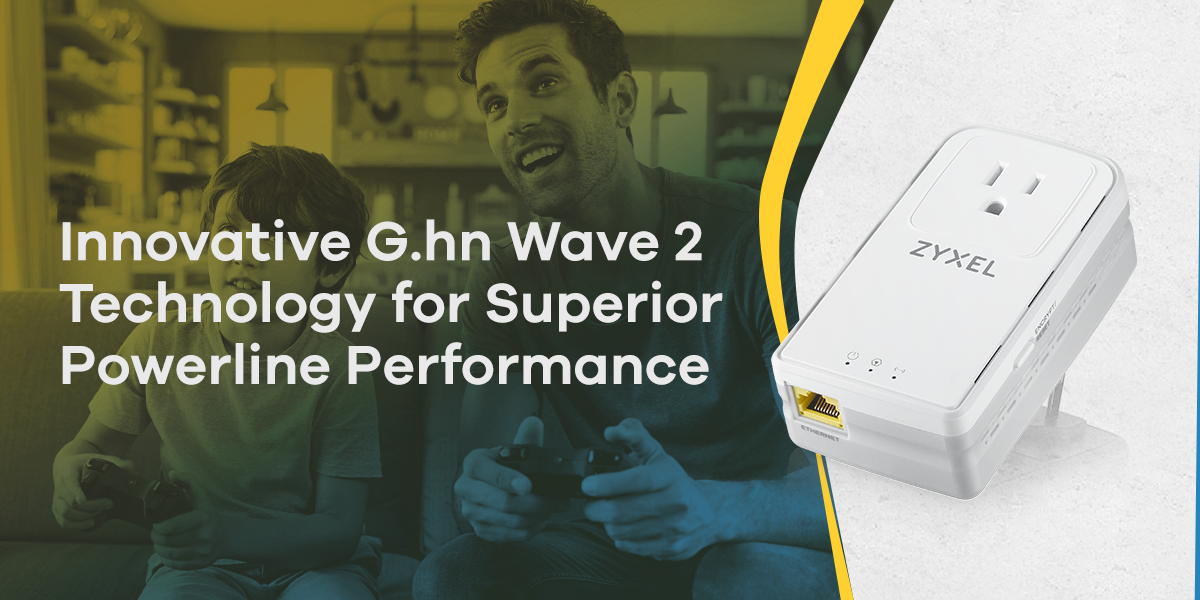 G.hn technology caters to those demands by providing ultra-fast connection in the powerline network for your top-of-the-line Internet connection. Get up to 2x faster speed than legacy powerline technologies!

Experience top-notch digital entertainment
As online games become so in demand, PLA6456 delivers superb performance and low latency for your home streaming entertainment system. Additionally, PLA6456 provides a sufficient amount of bandwidth for 8K video streams and a fast connection. Perfect for streaming 8K video on smart TVs. You and your kids will only experience the highest quality of digital entertainment.

Blazing Speed
Equipped with a Gigabit Ethernet port, the PLA6456 allows you to connect Ethernet-enabled devices at Gigabit speeds. Just plug an Ethernet cable into your favorite device for maximum speed!

To view the application diagram, click here!