Employee Spotlight: Raymundo Alvarez, RMA Technician Lead & IT Assistant at Zyxel
Here at Zyxel, we foster a positive work culture, and our employees are our biggest asset. Zyxel Employee spotlight is our blog series where we get to know a team member up-close and personal. This month, we're looking to introduce you to our RMA (Return Merchandise Authorization) Technician Lead and IT Assistant, Raymundo Alvarez. Raymundo has been with Zyxel for 17 years. Find out how Raymundo learned about Zyxel, what motivates him to wake up and go to work, his proudest moment, and a lot more.

Q: How did you first learn about Zyxel and what made you apply for the company?
Raymundo: It was merely a coincidence. I applied to a temporary employment agency and at that time they needed a general helper. Without knowing what type of work or position I was going to be assigned to, I accepted right away, and I started my dream job, "troubleshooting and fixing stuff". I was at the right place at the right time.

Q: You've been with Zyxel for 17 years, what makes you stay with the company? What's your favorite part of working at Zyxel?
Raymundo: What makes me stay at Zyxel is "the environment". Everyone here makes you feel welcome, and we are like a family. My favorite part of working at Zyxel is that every day you have the opportunity to learn something new, it never ends.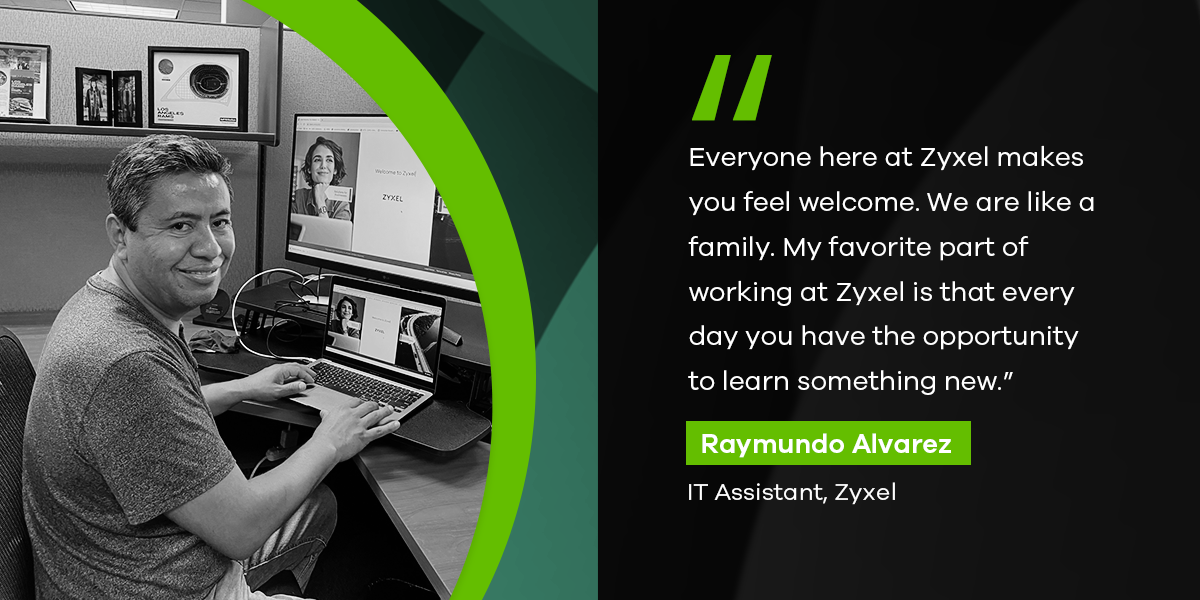 Q: What motivates you to wake up and go to work?
Raymundo: What motivates me is the opportunity to give back to the company that they have given me. I like to help grow the company even more in the same way that I have grown as an individual.

Q: How has Zyxel helped you in your career development?
Raymundo: As I was being assigned new roles and positions in the company, I got motivated to upgrade my education degree. I have earned my GED and currently, I am pursuing a Computer Information Science Associate degree which is just perfect as I transition to another position as an IT assistant.

Q: What is your proudest moment at Zyxel?
Raymundo: Every time I was asked to take on a new role has been my proudest moment at the company.

Q: Tell us something most people would be surprised to learn about you?
Raymundo: I am an avid fan of the Los Angeles Rams, the same level as I have for the Mexican soccer team "America".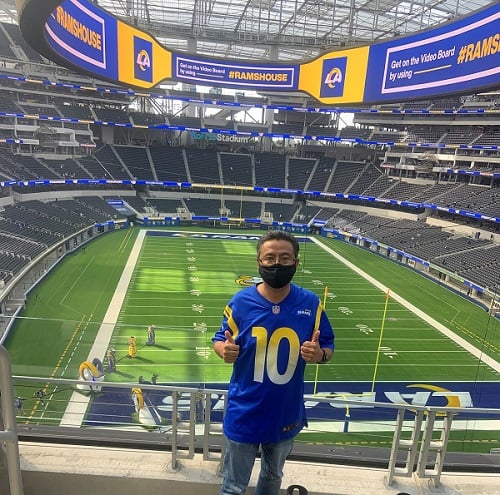 Q: What is the one thing, you can't live without?
Raymundo: My family is my motivation and inspiration to be a better person every day.

Q. What advice do you have for prospective Zyxel candidates?
Raymundo: Join the family of Zyxel. You won't regret it!

Q. What is your favorite quote?
Raymundo: There are only two types of problems, those that have a solution and those that don't have a solution. If they have a solution, why do you worry? If they have no solution, why do you worry?