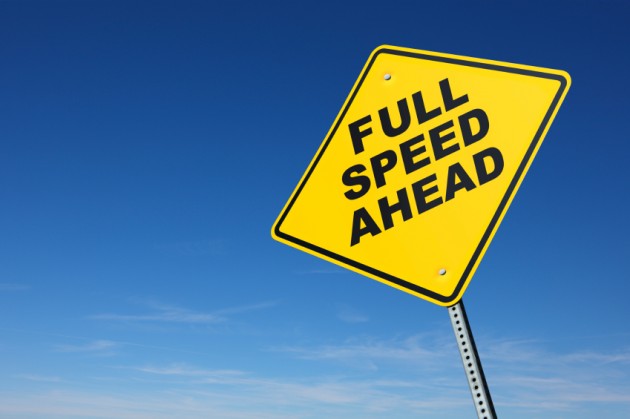 Is your internet at work feeling slow? Is it slowing your office's productivity? If so, it might be time to look at getting a new gig...
Don't worry, we aren't recommending you leave your post and find a new job. We're talking about getting a Gig internet connection (1000 mbps) to accommodate the needs of today's modern offices.
But what exactly is a gig, and how is it different than a traditional cable or DSL connection?
A Gig represents speeds up to 1000 mbps, which is on average, 10-25 times the speeds most businesses (and homes) have to work with. Furthermore, Gig connections are also symmetrical—meaning you don't just get super-fast download speeds, you also get 1000 mbps upload speeds that make uploading/file sharing lightning quick. To put in perspective, a common speed held at businesses is somewhere in the 50 mbps range, with an upload speed thats even slower (maybe 10 mbps). That's probably plenty of speed for a few employees at a small business, but in a larger company with say, 10 or more people, who are all online downloading and uploading data at the same time, things could get laggy and slow. With a Gig connection, not only are you speeding things up exponentially, you're also future proofing your businesses network speeds for whatever new technologies are to come.
Gig internet speeds can revolutionize how your business does business. Files can easily be shared via the cloud with no lag time (even big files such as video), making it a cinch for team members to collaborate, and video conferencing can be done faster and at higher bitrates (resolution).
We recommend you check with your local Internet Servicer Provider (ISP) to determine the right speeds for you business. And also, don't miss our many hardware options to help make the most of your newfound speed. And go for a Gig!
To learn more about the wide variety of Zyxel hardware to help manage your new connection, click HERE.