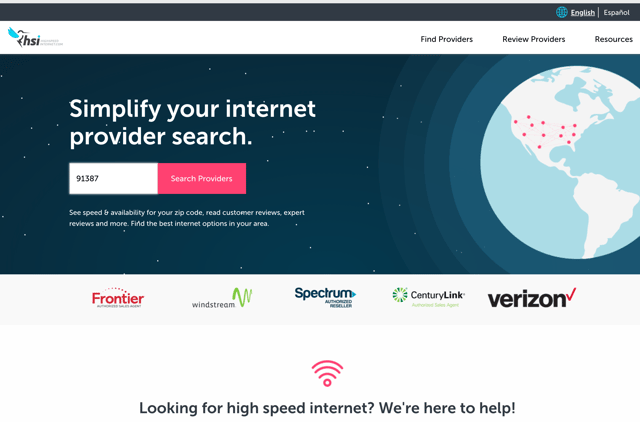 What good is a great Wi-Fi system if you aren't taking advantage of high-speed internet pumping into your home or place of business? Slow internet can render your new equipment useless, making it critical you find the right internet plan for you home or work.
To make it easier to decide what high-speed internet plan is best for you, and/or to see what your best options are, www.HighSpeedInternet.com is a great place to start.
Simply enter your zip code and the website will list the IP companies that service your area, as well as a listing of the speeds offered. You can also read (and write) reviews of providers as well. Cool huh?