Computer Networking Predictions for 2023 from Zyxel's Market Development Managers and Sales Engineer
Zyxel's roundup of computer networking predictions has become an annual new year's tradition. Use this set of predictions as a spark for your own prognostications.
From using the technology of WiFi 6E/WiFi 7 to multi-Gig Ethernet to increase in consumer/prosumer gateways, see what our Market Development Managers Shawn Rogers and Tri Nguyen and Sales Engineer Marcus Holmes share on what's coming in 2023.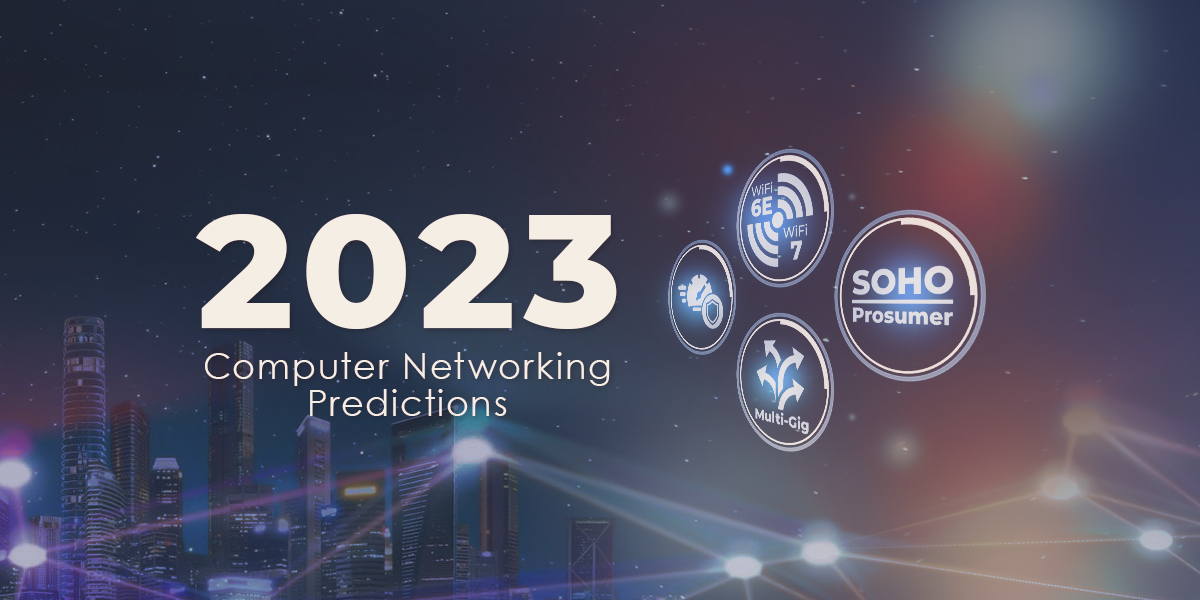 Tri Nguyen
Market Development Manager
I think one general thing will be that technology like WiFi 6E/WiFi 7 and AR and VR applications will continue to push the limits of WAN speeds accelerating it into more mainstream multi-gig and 10G availability. This will then push pressure to upgrade core networks at data centers as well as core in the home and business to facilitate the bandwidth push. And with more speed will require more sophisticated or creative ways to handle security to maintain these high speeds without the need for incredibly expensive on-premises devices to do this high security at high speeds. Pushing all traffic into a cloud-scaled firewall will likely be the only viable option unless there is some breakthrough in an ASIC chip that can handle these high speeds.

Shawn Rogers
Market Development Manager
I see multi-Gig Ethernet really taking off in SOHO/Prosumer. For the same reasons, WiFi 6 and 7 are so fast, that your Ethernet becomes the choke point on your network. When it comes to our consumer switches, we're already selling more multi-gig than regular Gigabit, despite a huge disparity in cost. A lot of higher-end home routers already come with one or more multi-gig ports on the LAN side.

Multi-gig on the WAN side (that Tri was talking about) while a growing area, is going to be limited by ISPs ability to roll out those speeds, which requires fiber or the latest DOCSIS. While WiFi 6 and 6E are already exceeding 1Gbps on the WLAN side.



Marcus Holmes
Sales Engineer
I believe we will see an increase in consumer/prosumer gateways with multi-gig interfaces. With WiFi6 delivering high-speed throughput, the focus in 2023 will be on gateways that have the capability to support these types of speeds. Additionally, I suspect that we will also see higher bandwidth offerings from ISPs to non-business home customers.