Will Wi-Fi overtake cellular networks in the near future?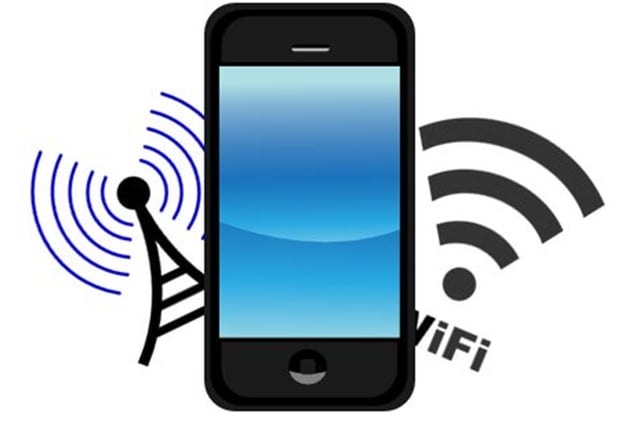 Wi-Fi is definitely proliferating. In most urban areas, it's easy to hop from one Wi-Fi network to another without missing a beat. It's not quite the case in more rural areas, but according to some, Wi-Fi networks have the potential to render cellular networks obsolete. And they'll do so by 2025.
According to Digital Futurist Mike Ryan and Purple CEO Gavin Wheeldon, mobile networks will fail to hold up under increasing data consumption driven by 5G and unlimited plans.
"Mobile networks rely on being able to offload data onto WiFi," says Wheeldon, "More traffic was offloaded from cellular networks on to WiFi than remained on them in 2016," says Wheeldon. "As we enter the Zettabyte era, with annual global IP traffic expected to reach 3.3 ZB per year by 2021, it will be increasingly necessary for WiFi to take more of the strain."
"People in urban areas are already using WiFi on their mobile devices even when they think they are using 4G," said Mike Ryan, founder of Fusion Futures. "In the next few years, wearable devices, such as digital contact lenses, will replace mobile phones and data usage will increase. WiFi, or an evolution of the current technology with unlimited speed, will be the go-to-choice for data delivery, potentially removing 4G and 5G networks altogether by 2025."
Furthermore and according to TelecomsTechNews, "The global WiFi market is consistently growing. With an estimated CAGR (2015-2020) of 17.8 percent, it is expected to be worth $33.6 billion by 2020. It is also predicted that, by 2018, there will be one WiFi hotspot on the planet for every eight humans."
What are your thoughts on the future of Wi-Fi? We agree that Wi-Fi has potential to be the de facto means for communication, but 2025 might be a bit of stretch. Then again, crazier things have happened. Let us know your thoughts in the comments!