What is "Band Steering" and How Does it Work?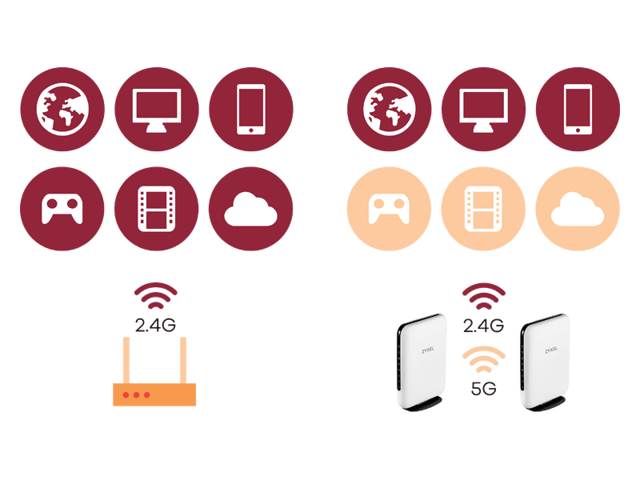 Seems every new toy, gadget, or appliance made in the last year for the home has some sort of internet connectivity built in. Because of that, we're connecting more devices to our home WiFi networks – which for some – has led to slower, more spotty WiFi performance.
To deal with this problem, dual-band access points create two bands: a 5 GHz band with a higher capacity and a 2.4 GHz band for older devices. (Also worth noting, even though a 5 GHz band tends to have a greater capacity, a 2.4 GHz band has better range throughout the house.)
Most newer devices can connect to the 5 GHz band just fine, but what if you find that everything in your house is connected to the 2.4 GHz band and nothing is on the 5 GHz one? Are newer devices hindered by older devices when they're all on the same band?
"Band steering" is designed to alleviate these problems and ensure that all devices connected to your home network(s) are taking advantage of the best possible connection designed for that particular device and device location. When you connect a new device via an access point that has band steering capabilities, the access point will determine if the device is dual band capable and auto-connect to the 5GHz band for better performance (as long as it's within range). This will help your newer devices get the most out of your network while still enabling older devices to stay connected (by connecting them to the 2.4 GHz band.) Band steering also means that you don't have to choose your band manually– the access point will do it for you.
Many Zyxel products feature band steering technology, that will auto-configure your devices to the appropriate 5 GHz or 2.4 GHz bands for optimal performance.