Quick Studies: Addressing the Need for Better Wi-Fi in Schools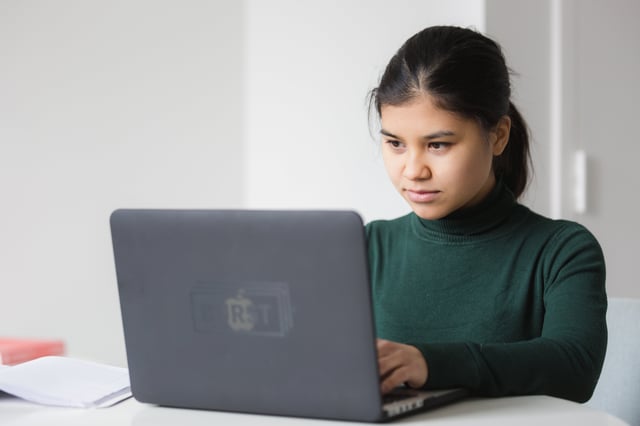 Ever wonder what kids are into these days? In a recent study conducted by the market reach firm, Smarty Pants®, the top brands among kids (toddlers to teens) isn't Disney or Doritos. It's not Nerf or Nike either. The top brand among this age group is actually…YouTube.
Hard to believe, isn't it? Kids today are as connected as ever, often toting one or more internet ready devices in their pocket or backpack at all times. To reach these kids in a way that seems natural to them, teachers are developing curriculum that integrates web-based applications to help students become more receptive to learning new things. To take it even further, some STEM schools have already integrated coding as part of the lesson plan, helping kids learn SQL and Java as they learn how to add, subtract, multiply and divide. Talk about the future being upon us!
All this connectivity, coding and web-based learning is definitely exciting. But to ensure both students and teachers have what they need to communicate, it's critical schools have a fast and reliable Wi-Fi networks to handle the high-density environment of a classroom. And not just an ordinary classroom, but a variety of different types of classrooms that have different types of devices connected to the school's Wi-Fi network.
Often in attempt to improve a Wi-Fi network at a given school, steps are taken to increase Wi-Fi coverage. That's helpful, but what should happen is the school ought to improve its Wi-Fi networks capacity to handle the increasing demand that students and teachers need first. Again, better Wi-Fi coverage can certainly help, but in a classroom with 25 kids that are each connected to a Chromebook to work on their multiplication tables and reading fundamentals on ABCMouse.com, it's essential the Wi-Fi is capable of meeting the demand in the classroom, and not necessarily improving the school's Wi-Fi coverage to reach the parking lot.
At Zyxel, we understand it's not always that simple. And we know that school administrators and IT professionals face a huge pile of issues and concerns from teachers, students—even parents affecting a school's Wi-Fi performance, security, ease-of-use (we all want plug and play, don't we?) and so on. To make matters easier, we've whittled down five key steps for you to get started on improving your school's Wi-Fi:
Assess: You won't know what you need until you know what you have. Furthermore, look not just at current bandwidth needs, but try and future proof your school and stay as close to the leading-edge of Wi-Fi technology as you can afford. If your school isn't operating with an 802.11ac wireless connection—a must for schools these days, then you know where to start.
Apply: Have you applied for E-rate discounts that can reduce your costs for internet and telecommunications services by up to 90%? Might be time to look into it! Click HERE for more info.
Plan: Whether upgrading or developing an all new WLAN, don't cut corners and be sure to avoid shortcuts or gaps in necessary devices and applications. This just increases the likelihood for future failures and problems.
Prepare: Allow for and understand that your network will remain fluid and will require upgrades down the road—no matter how great it's working now.
Manage: The best way to manage your new Wi-Fi network is to use a management system that funnels systems and procedures into a single operating system.
Use those five guidelines to get started on improving your school's Wi-Fi and your students, teachers and administrators will be on the fast track to keeping up with the high demands of the modern-day classroom. And hopefully, take some student's eyeballs off YouTube and back on their schoolwork.