The Age of Multi-Gigabit
Multi-Gigabit is a technology that empowers higher speeds (2.5G and 10G) offering flexibility for high-density Multi-Gigabit deployments.
Why do you need multi-gigabit switches?
Upgrading to multi-gigabit switches can notably increase network performance and boost user experience especially if you're encountering congestion and slow data transfer.

If your devices are connected to your network, using multi-gigabit switches will fully benefit their potential and boost data transfer speeds.

When planning to increase devices, investing in multi-gigabit switches can provide space for expansion and thwart the need for recurring infrastructure upgrades.
The XMG1930 series is a family of Multi-Gigabit Lite-L3 Smart Managed switches including two models, with and without PoE options. This Series features a high Multi-Gig port density for WiFi 6/6E wireless access points, servers, and workstations. Both models support NebulaFlex and come with simplicity, useful features, and superior performance.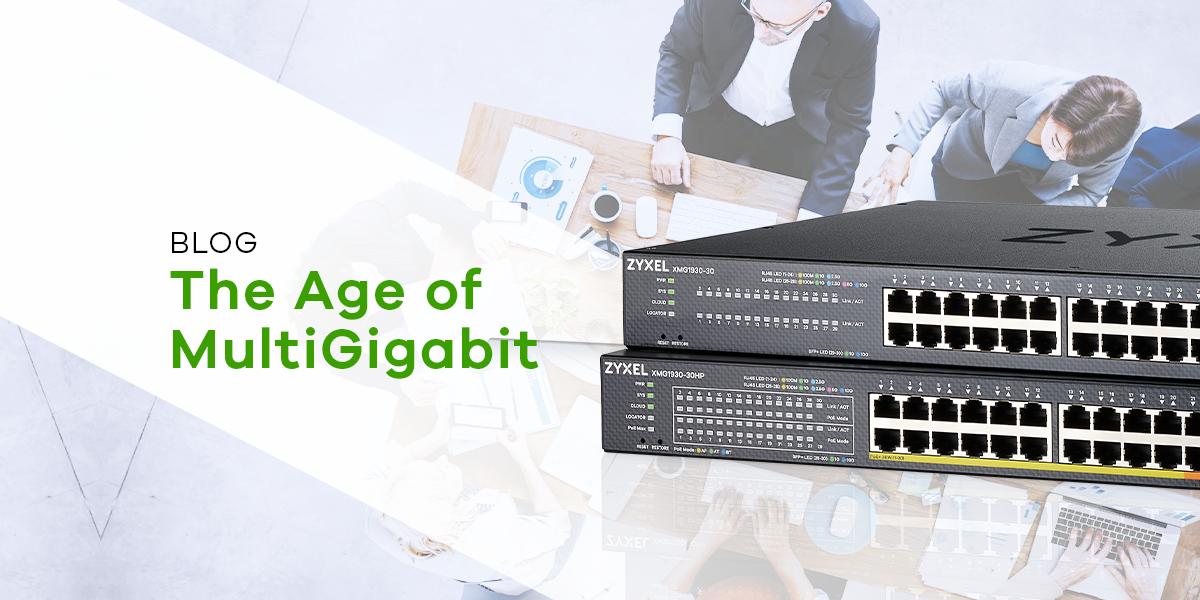 Features
Up to Six 10G uplinks including both copper and fiber options providing extensibility and resilience for networks.

Main ports support up to 2.5G, making the Switch an ideal solution for high-speed Internet Service Providers to upgrade from traditional 1G/2.5G to every user.

Nebula ecosystem offers a unified cloud network experience, from wired, wireless, and security gateway.

Smart Managed L2 Switch feature set with L3 static route
Upgrade Your Network with Extensibility and Resilience
There are up to six 10G uplinks including both copper and fiber options which are capable of network expansion and flexible deployment for Service Providers to upgrade network service, as well as 8 PoE++ (60W) ports to adopt WiFi 6/6E and incoming WiFi 7 APs without hassles.

For more information, click here.