NWA90AX, The Right Choice for SMB, Looking to Upgrade to 11ax Access Points
No matter if your business is small or midsized from communication to collaboration, WiFi is a necessity not only for high performance and convenience but also security. WiFi security is an essential part of your overall business plan and network security. By offering secure guest WiFi, you offer your guests a simple way to connect, while still protecting your valuable data. From a business owner's side, secure WiFi makes an organization more productive and will save headaches down the road. Wireless solutions like Access Points provide several features not only for business owners but for customers as well.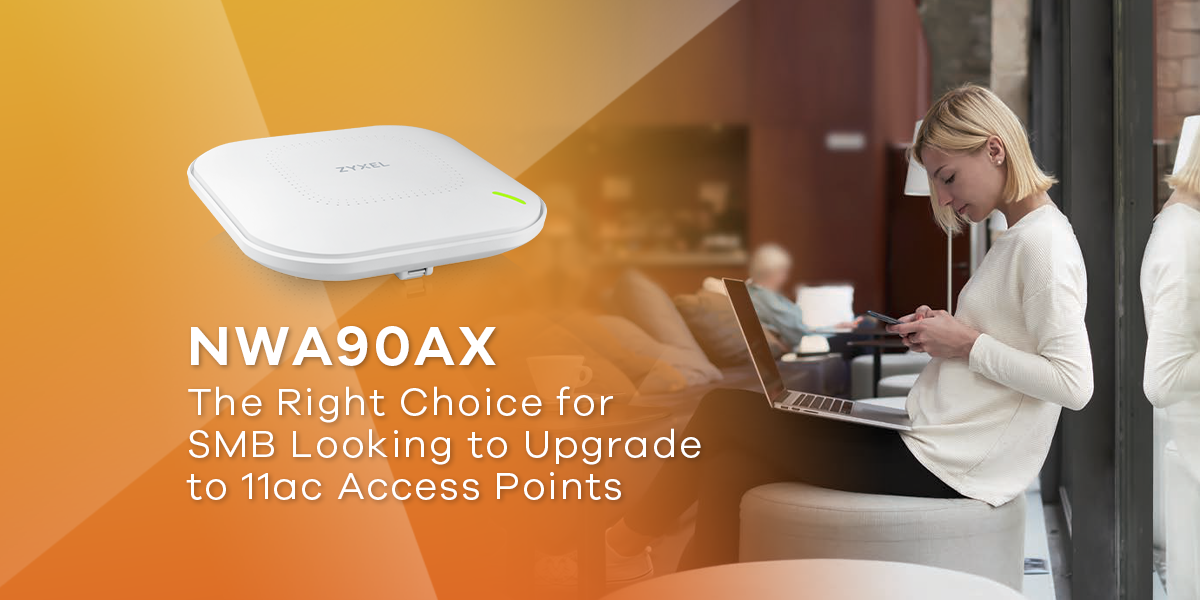 The NWA90AX Access Point is the right choice for SMBs without an expensive price tag. Supporting both 2.4Ghz and 5Ghz frequencies, this access point is aimed to empower you to enjoy all the best things WiFi 6 has to offer such as faster speeds even when congested or in high-density environments, expanded range in your wireless network, an increased capacity for IoT deployments.

With the support of the captive portal and IEEE802.1x authentication, the NWA90AX not only offers SMB users enterprise-level security to protect their business networks but also the flexible opportunity to customize wireless network usage login for marketing and business recognition. In addition, the NWA90AX can be easily installed and configured by everyone. It is perfect for use in small hotels, coffee shops, home offices, or boutique/retail stores. It supports both device's local web interface and Nebula Cloud networking management, the simple setup allows you to quickly configure the AP with only a few clicks, making it super easy to set up guest and employee networks on your own and start enjoying the ultra-fast WiFi 6 speeds in no time. It also works with the Nebula Mobile App which is a powerful tool to manage your network anytime, anywhere.

For detailed info on NWA90AX, go to this page.