Nebula, Together Delivers a Superior Service to SMB's Customers
There has been a dramatic change in how people and businesses are now connecting together. As a group, we are inundated with video calls, online meetings and even sharing files from the cloud. This has created a need for reliable, secure, and scalable network connectivity. Network architecture plays a vital role in the future of how businesses and staff interact with their work environment.
With millions of people connecting virtually and working remotely, there are increased security risks along with the complexity and challenges of managing, monitoring, and supporting a more fluid type of working.
Why the change?
This marks a significant milestone for the Nebula platform, as it incorporates and expands its functionality to deliver a new fully integrated network security foundation via the USG FLEX Series of Business Gateways. This extensive upgrade will allow clients to easily expand beyond traditional networking to support remote working efficiently and more importantly securely, including the support of a centralized 2-factor authentication platform and Security functionally that can extend to incorporate home workers.
Zyxel's new Nebula Together updates, powered by a comprehensive portfolio of high-performance, easy-to-use, Nebula-compatible wireless access points, network switches and firewalls, is designed to help customers understand the benefits provided by the Nebula cloud-managed solution, which enables users to manage, monitor and secure multiple distributed networks from a single intuitive platform.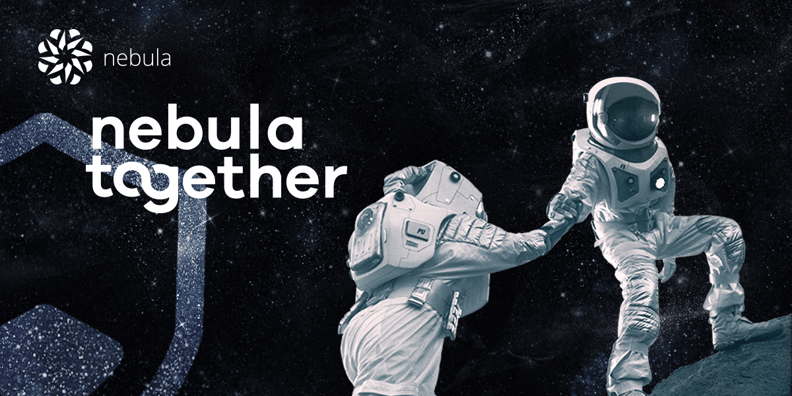 Nebula maximizes the productivity of remote workers
Nebula maximizes the productivity of remote workers by enabling businesses to provide secure, reliable access to the company network in support of work-from-home and other remote working initiatives.
Secure WiFi powered USG Flex gateways enable Zyxel Access points to be pre-configured to deliver a secure remote working connection. It can be configured to deliver the same SSID and securely tunnel back to the office network (terminating on a USG FLEX), making it seamless for the user to access the company network without the configuring complexity and maintaining device VPNs.

Simple, Unified and Efficient
With access to the Internet using Nebula's intuitive single-pane-of-glass dashboard, the integration of Nebula, Together provides network administrators a greater network visibility, enabling them to configure, monitor and troubleshoot networks from any location.


Gordon Yang, President of Zyxel Networks explains the impact of the COVID-19 pandemic, has driven the rapid shift to remote working. "Restrictions imposed on businesses over the past year, largely mandated by the impact of the COVID-19 pandemic, has driven the rapid shift to remote working – a shift that many industry analysts agree will remain post-COVID.

The requirement to provide access to the company network from outside of the office creates a host of new challenges for SMBs and the MSPs that now have to support these distributed networks. Nebula Together removes the complexities of managing multiple networks and provides centralized security to provide SMBs and MSPs a complete managed networking solution once attainable only by enterprises and larger businesses."
According to the President of Global Work Analytics, "Our best estimate is that 25-30% of the workforce will be working-from-home multiple days a week by the end of 2021."
The ZLD5.0 firmware is offered as a free upgrade for all Zyxel USG FLEX series firewalls and can be downloaded from the cloud through the device management interface. Starting of Q2, the Nebula will migrate to a device-based licensing model for all Nebula-compatible devices, which makes the licensing service for network management and security aligned across the board to deliver a consistent and unified user experience.

USG FLEX Series Firewalls add a centralized approach to a company's Zero-Trust Network Security
Exponential increased exposure to the network from the outside by cloud-based services, remote workers, and the use of personal (BYOD) and IoT devices on the company network, can greatly complicate issues of network access, management and security. As a component of the comprehensive Nebula cloud-managed solution, the Zyxel USG FLEX Series Firewalls add a centralized approach to a company's Zero-Trust Network Security.
Nebula Control Center (NCC) is packed with remote tools and information to help diagnose potential network issues remotely such as
• Remote CLI
• Remote cable diagnostics (Switch Fibre and Copper)
• Speed and Ping tests from devices
• Automatic Topology view (see how things are connected)
• Detailed logs and user audit information

To learn how Nebula, Together can deliver a superior service to your customers check our recent webinar (see below).