GS1005HP Switch, Affordable for SOHOs and Small Businesses without Breaking the Bank
The holiday season is about to be over. You have knocked holiday shopping off your to-do list but you still haven't indulged with your last-minute gift for yourself. Here's an idea that won't break the bank.

The GS1005HP delivers up to 60W of the total PoE which is still reasonable for your pocketbook. Equipped with 5 gigabit Ethernet ports, 4 of which are PoE ports.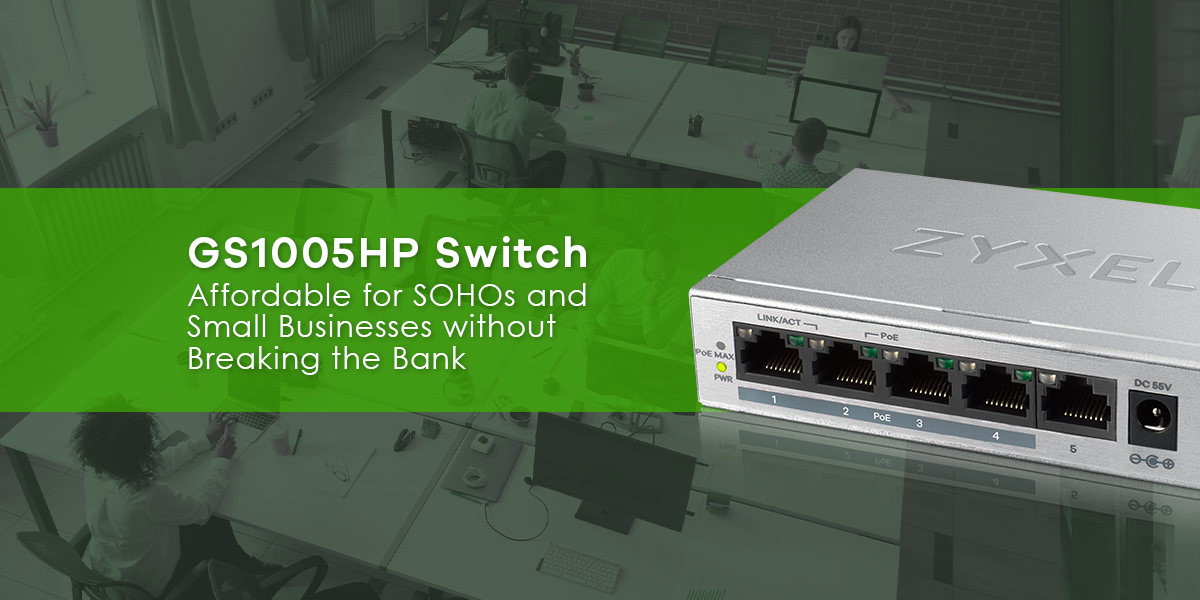 What makes our switch top-notch?
Automatically detects network traffic and adjusts power consumption dynamically to reduce power usage during low link utilization periods.

Supports the IEEE 802.3at standard, providing a maximum of 30 watts per port to supply power to PoE network devices such as wireless APs, IP cameras, and VoIP phones.

Can easily connect PoE-ready devices to your network with a plug-and-play design while providing power-saving benefits without compromising performance.

Ensures noiseless operation and greater reliability over time with no moving parts that may fail.

Provides 10 times faster than fast Ethernet and delivers up to 2,000 Mbps of dedicated bandwidth per port.

Why should you purchase GS1005HP?
1. Reduce power usage during low link utilization periods
2. Noiseless operation
3. Excellent choice for SMBs who want to enjoy high-speed business network applications
4. Affordable for SOHOs and small businesses
5. VR/gaming/HDTV streaming during a group gathering
6. Supplies high power to security IP camera