Empowering Customer with Seamless Wireless Experience
In today's digital age, a traveler wants to be in touch with family, friends, and business associates around the clock but surprisingly still has limited options. The traveler may be staying in a luxury hotel, with excellent customer service, and a fantastic view but a poor WiFi service. A slow, insecure, or unreliable WiFi connection can destroy a hotel reputation and guest experience. A reliable and high speed WiFi connection can not only improve guest satisfaction but it can also open new revenue opportunities through offerings on in room smart TV and more efficient communication with hotel staff.
Zyxel's Hospitality Solutions improve customer satisfaction and loyalty with the latest in internet infrastructure. No longer will the guests be at risk of a bad WiFi experience that can be shared instantly on social media thru negative reviews. WiFi has already been established as one of the most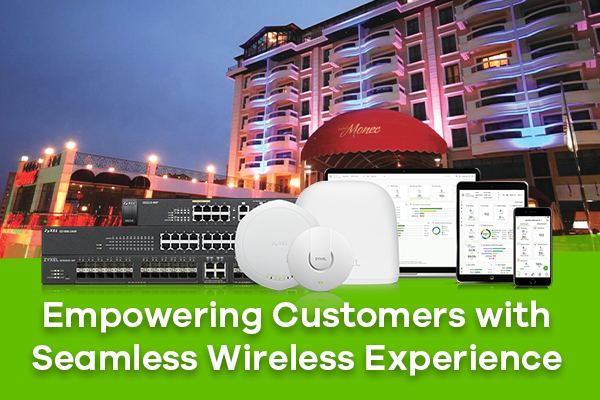 basic services guests look for when choosing a hotel, and demand for digital TV along with video and media on demand is increasing rapidly. These all require a robust network infrastructure with a proven track record in switching, WLAN, and security products. We offer global services fortified by support from experienced partners with a local touch. Zyxel has hospitality solutions that help you bring in customers—and retain them.
Mounting Flexiblity
Zyxel provides ceiling mount, wall mount, wall plate, and small detector access points for various functions throughout hospitality areas.
Seamless Wireless Experience
With Zyxel Solutions, hotel guests easily enjoy surfing on the Internet no matter in and out rooms, anytime and anywhere with peace of mind of security and seamless wireless experience.
With a high-performance network from Zyxel, not only hotel guests can have a great experience, but hotel staff can be more productive.
Check our happy customers around the world with their testimonials. To learn more Zyxel's hospitality solutions, contact us at partner@zyxel.com.