Factors to Consider when Selecting an Outdoor WiFi Access Point
First up, you already know that an access point is a networking hardware device that serves as a connection for other devices to gain access to the internet or local area network. Additionally, APs are used for extending the wireless coverage of an existing network. But what's the difference between outdoor and indoor access points? Why is there a need to have indoor and outdoor APs? Outdoor APs have more mounting options and high protection from extreme weather and from static electricity. The main body does not fade if they are exposed directly to the sun. Whereas indoor APs are designed for simple installation like installing it on the ceiling.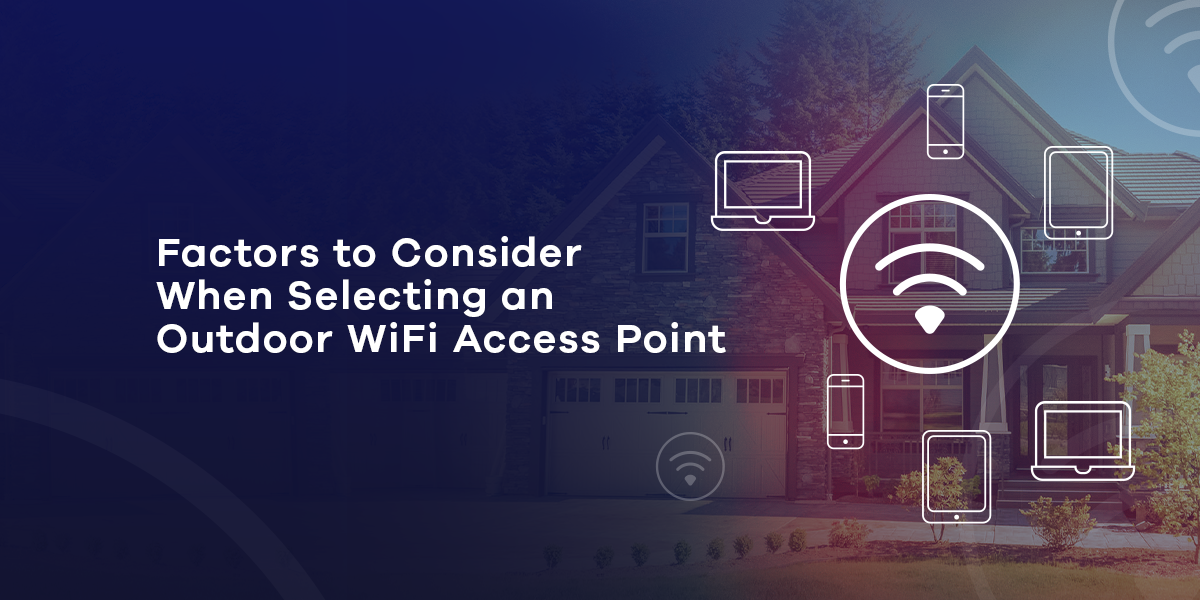 Here are some factors to consider when selecting an outdoor WiFi access point:
Wireless Bridge – This can bridge wireless connectivity from one building to another

Simple expansion - Can form an interconnected wireless network through outdoor inter-building links

Easy setup but secure - Can quickly configure the AP with only a few clicks. Not only does it make it super easy to set up guest and employee networks but also secure

Smart Mesh - Can automatically form dynamic wireless links to bridge networks for inter-building settings and mitigates complex, inconvenient cabling WiFi deployments

Speed - Super fast WiFi 6 on up to 1.8Gpbs (Dual 2x2 MU-MIMO)

Detachable antenna design - Allows users to attach other antennas to better suit different demands.

Price point - Steep price does not mean the AP is better. Sometimes it can cause poor performance and a waste of money.

What we recommend
Zyxel's NWA55AXE is a durable, weatherproof outdoor WiFi 6 AP. Designed for harsh outdoor environments, the IP55-rated, weatherproof NWA55AXE is the best WiFi 6 outdoor access point to extend your wireless network outside. The NWA55AXE with NebulaFlex offers the flexible manageability for you to freely choose between the local GUI management or onboarding to our super easy Nebula cloud management interface that you never need to worry about forgetting the IP address or lost account and password whatsoever.
For more info, go to our Amazon page.