Does the Internet of Things increase the likelihood of cyber attack?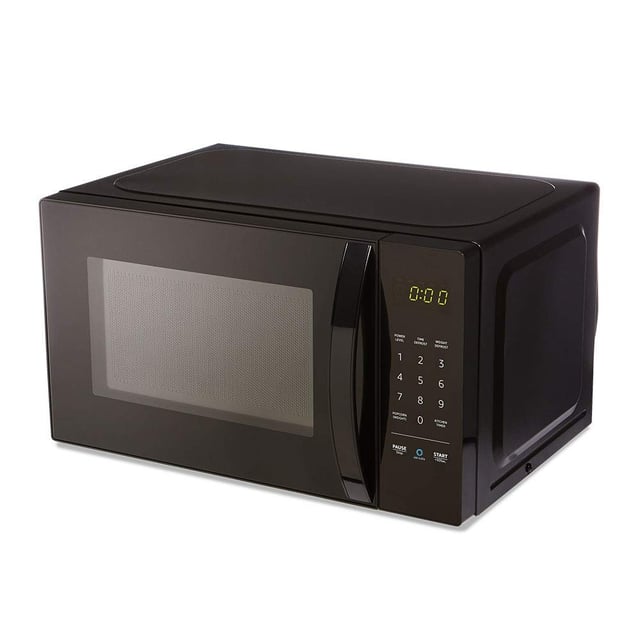 Image via Amazon
When it comes to the Internet of Things (IoT), the landscape is filled with new devices that promise to make our lives better, more efficient and more intuitive.
The most popular IoT devices tend to be geared around entertainment, home automation (lighting, thermostats, etc.) as well as some kitchen gadgets, too. This includes some high-end refrigerators that do much more than conserve and keep your food fresh. But the latest from Amazon has us scratching our heads...
An Alexa-enabled AmazonBasics microwave oven.
Really ... how necessary can that be? First of all, it's a relatively affordable microwave selling for under $70 on Amazon. So that alone is a pretty good deal. The bonus is when the microwave is paired with an Echo device, the microwave can respond to voice activated commands. According to the product description:
'AmazonBasics Microwave simplifies cooking by letting you microwave using your voice and an Echo device. Just say, "Alexa, reheat one cup of coffee," and Alexa will start reheating with the appropriate power and time settings. Quick-cook presets mean there's no need to guess cook times or heat levels when you're defrosting peas or microwaving a potato. Plus, Alexa is always getting smarter and adding new presets.
Are we really saving time and effort here? You still have to manually put things in the microwave and close the door. The buttons take what, all of 2-3 seconds to press? It's likely you'll exert more energy/time dictating your demand to the microwave (and feel silly doing so) than you will manually inputting the time you need to cook or reheat something. And if you're needing to guess how long to reheat something like frozen peas -here's a hint - it's on the package.
This brings us to a wider, broader conversation. Are we already at the point where we should start determining whether or not more IoT peripherals are necessary or even helpful? Sure, some devices are fantastic and have made our lives better/easier. And a voice-activated microwave may very well have its place in the marketplace for certain people (we think it may be particularly helpful for individuals with vision or mobility impairments). But at what point are we seeing diminishing returns? Perhaps more importantly, at what point are we creating more opportunities for potential cyber threats? A voice-activated microwave that can open a door for cybercrime hardly seems worth the risk it may create.
In a recent post by the MIT Technology Review, author Martin Giles cautions the rapid increase in IoT:
"According to an estimate from research firm Gartner, there will be over 11 billion internet-connected devices (excluding smartphones and computers) in circulation worldwide this year, almost double the number just a couple of years ago. Many billions more will come online soon. Their connectivity is what makes them so useful, but it's also a cybersecurity nightmare. Hackers have already shown they can compromise everything from connected cars to medical devices, and warnings are getting louder that security is being shortchanged in the stampede to bring products to market."
The article expands on this, with Giles interviewing Bruce Schneier, author of Click Here to Kill Everyone, a book that argues that governments must step in now to force companies developing connected gadgets to make security a priority rather than an afterthought.
In the interview, Schneier says that, "The internet now affects the world in a direct physical manner, and that changes everything. It's no longer about risks to data, but about risks to life and property. And the title [of his book] really points out that there's physical danger here, and that things are different than they were just five years ago..."
The full article/interview can be read HERE. As for the internet-ready microwave? We'll let you be the judge.